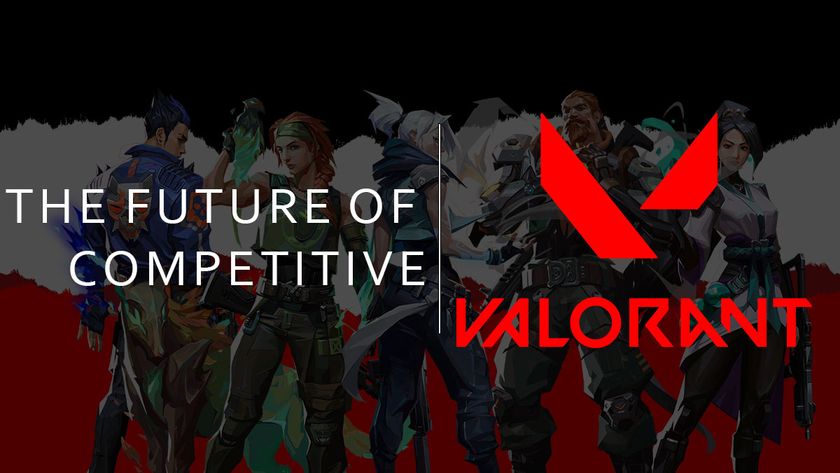 Riot Games is turning VALORANT into a multigenerational title in 2023 with a defined path-to-pro
The publisher outlined its overhaul plan for the popular tactical shooter from next year and beyond.
Some significant changes are coming to VALORANT come 2023 as Riot Games just shared their plans for the popular esports title, set to be rolled out soon. This includes a re-imagining of the structure for game's esports structure with the introduction of new leagues in locations around the world. Additionally, Riot Game is introducing a new game mode designed for aspiring esports to turn pro.
"With VALORANT, we want to build today's most thrilling esport alongside the most well-managed, ambitious, and exciting teams in the industry. We have designed our long-term partnership model for VALORANT so teams can thrive and build their business alongside the overall growth of VALORANT Esports. We are setting up our long- term partners for success by forgoing any entry or participation fees for selected organisations. Our aim is to free our partners to invest their resources in supporting their pros and growing their fan bases through creating incredible content for fans." - Whalen Rozelle, Head of Esports Operations at Riot Games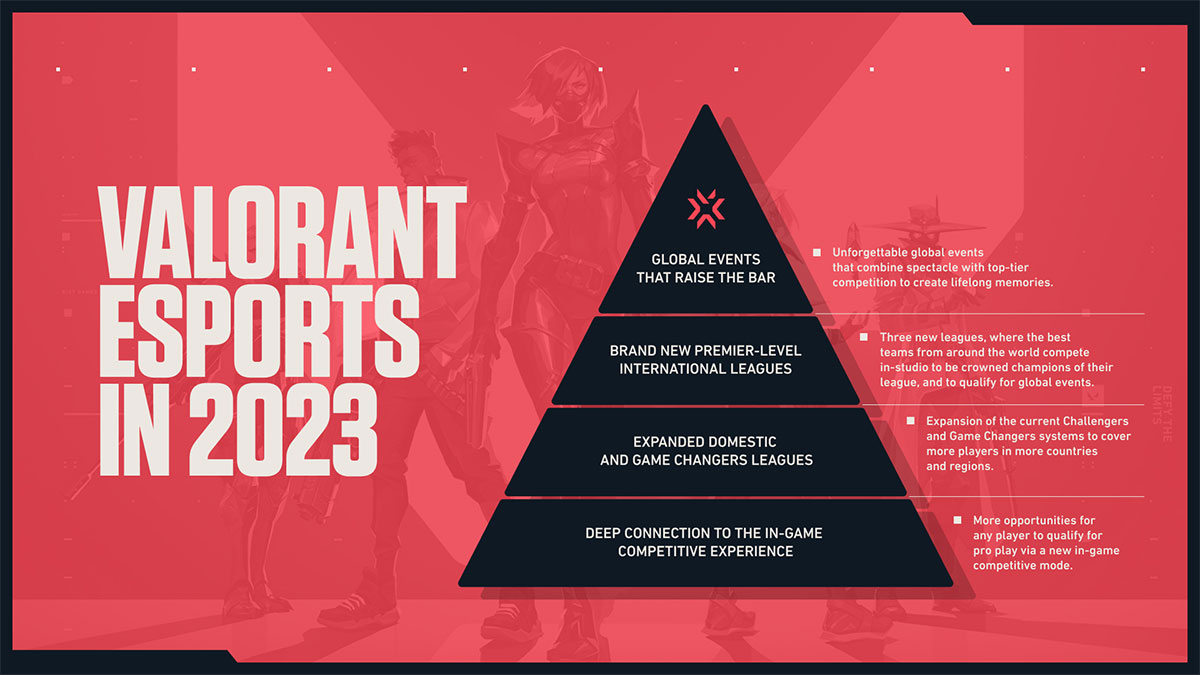 Here are some of the points we saw from the announcement.
Where will the new leagues be?
The leagues will be in three new super-regions, where Riot will be consolidating some of the current regions into three big ones. The regions will be:
The Americas league: North America, Brazil, Latin America
The EMEA league: Europe, CIS, Turkey, MENA,
The Asia/Oceania league: Korea, Japan, Southeast Asia, South Asia, Oceania
Hopefully China will be included in the future when the game is introduced there.
What is the format of the new leagues?
The new VALORANT leagues will be like franchised leagues around the world, in the sense that teams will participate in the leagues and be part of a long-term partnership model. The three new international leagues will feature week-over-week competition between the world's best teams.
Throughout the year, the best teams from each league will qualify for two international Masters events and VALORANT Champions, where a single team will be crowned the VALORANT World Champion.
There will also be new domestic leagues introduced for countries to develop and discover new talents for the international regions. At the same time, third-party tournaments will take place during the off-season between official competitions as an expansion to the VALORANT ecosystem.
Who will be in the new leagues?
Teams obviously, but some teams will be just above others as they are selected to be "Partner teams". These selected teams will be provided with financial support from Riot Games in the form of an annual stipend and the exclusive opportunity to collaborate on unique in-game activations and products. They also will not need to be required to pay for entry into VALORANT competition.
Partnered teams will be able to distribute esports branded content, allowing VALORANT's current 15 million monthly players to express their esports fandom both while watching and while playing.
What is this path-to-pro?
Riot will be introducing a new in-game competitive mode accessible to every player directly within the VALORANT client designed to identify the best talent worldwide. This mode will act as a supplement to the existing leaderboards, providing players with a new goal above ranked play that integrates into the esports ecosystem.
Top-ranked teams will be given the chance to qualify into their respective domestic leagues. This will give every player a chance to feel what it's like to compete like a professional, and an opportunity to work toward their dreams in becoming a pro.