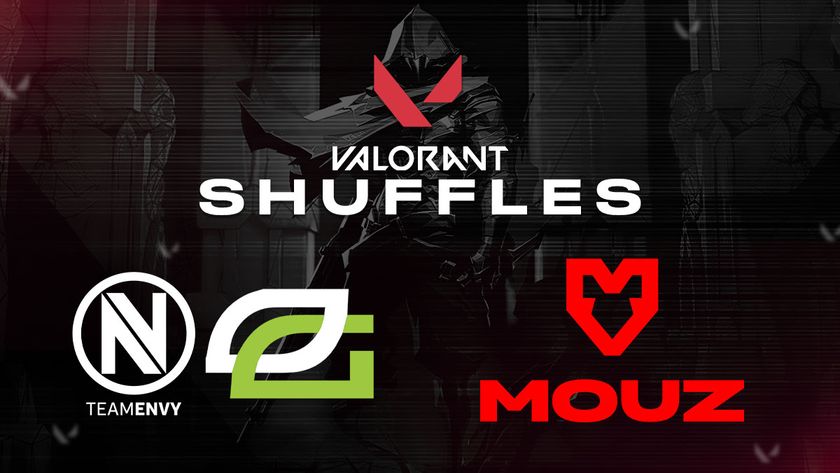 VALORANT Shuffles: MOUZ steps into VALORANT with a new international team
ENVY set to change their VALORANT name to OpTic Gaming.
With the new VCT season on its way, we are seeing teams set and ready with their rosters to face the tournament circuit for this year. Even so, some teams are finalising their rosters late at the start of the season, as they participate in the regional tournaments to qualify themselves to the later Challenger rounds.
MOUZ has signed on former Liquid player James 'Kryptix' Afflec and ex-Heretics member Felix 'al0rante' Brandl as they become the latest team to field a VALORANT team. The news comes with little surprise as Jan Dominicus, MOUZ's Chief Business Development Officer told Dexerto last year that the game is a "pretty good fit" for the organisation.
With 20 years of experience in FPS games, the organisation is adding another feather to their hat with the inclusion of VALORANT into its stable.
"Our goal is to be at the top in Europe and compete with the best of the best all around the world" - Felix
The new squad has qualified for the VRL DACH Evolution that will start on the 15th of February. The winner of the tournament will earn a spot in the VCT EMEA Challengers Promotion alongside other regional champions.
The new MOUZ roster consists of:
---
According to a report online, the Team ENVY Valorant squad may be changing their names to OpTic Gaming soon. This is based on new merchandise that has popped up on their online store recently.
ENVY is set to compete in the NA VCT 2022 Stage 1 Challengers from 11 February, in Group B. The new name has always been on the table since the merger between Team ENVY and OpTic Gaming last year.
The name change is somewhat confirmed with Victor and FNS seen wearing the new uniform in promotional pictures.
The two teams are big names in the FPS gaming scene in NA, and the entry of OpTic Gaming into VALORANT via the team takeover is just another step for the merger completion between the two teams.