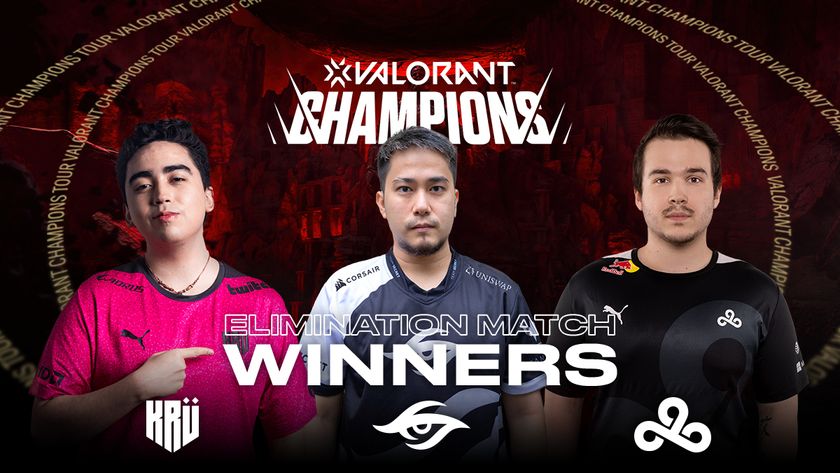 VCT Champions Berlin: KRU Esports, Team Secret and Cloud9 Blue move on to the next stage
Full Sense, Crazy Raccoon and FURIA are eliminated from VCT Champions.
As the group stage comes to an end, it is time to see which teams will be eliminated from the group stages, and consequently Champions Berlin. The Elimination Matches saw three pairs of teams from three groups duke it out against each other to see who will stay, and who will be leaving the tournament. Out of the six, three are confirmed for the next stage, and three were sent to pack their bags as they head back home.
Meanwhile, for Group A, the matches for Winners and Elimination matches will happen later December 7 as Riot wraps up their investigation.
The matchup between Full Sense and Cloud9 Blue saw the North American team show their dominance over the Southeast Asian team as both teams tried their best to stay in the tournament as their region's representative in the Champions. 
The match started with Split where from the get-go C9 dominated the map. By the end of the first half, C9 had a big 6 points lead versus Full Sense. The match ended within 20 rounds with the win towards C9.
In the second map, Breeze, both teams played to the limit, with a tie at the end of the allocated time. But C9 showed their mettle and won the two extra rounds and in the end, the map.
Cloud9 Blue won 2-0.
In the second Elimination match, team secret emerged victorious to keep themselves in the Champions as they beat Crazy Raccoons. In the first map, Split, TS managed to keep the pressure on CR as they dominated the match in both halves, not giving and quarter to the Japanese team.
The story repeated in the second map, Haven, as TS continued their domination over CR, to the point of only letting the Japanese two wins out of the 15 rounds played.
Team Secret won 2-0.

KRÜ Esports vs

FURIA
The battle of the South Americans started on Fracture, where both teams played up to par with each other, but FURIA just eked an extra point in the second half, giving them the win for the map.
As the second map, Ascent, started, it seemed like KRU gained a second wind and put the pressure on FURIA instead. The pressure by KRU resulted in their win against FURIA. The story essentially replicated in the third map, Haven, where the pressure from KRU was a bit too much for the Brazilian team and conceded the map to KRU on round 22.
KRU Esports won 2-1.
---
The next stage of the tournament will be the deciding match, where the second team to head on to the playoffs will be decided. At the same time, the remaining matches for Group A will also be happening within the next 8 hours as of publication time.