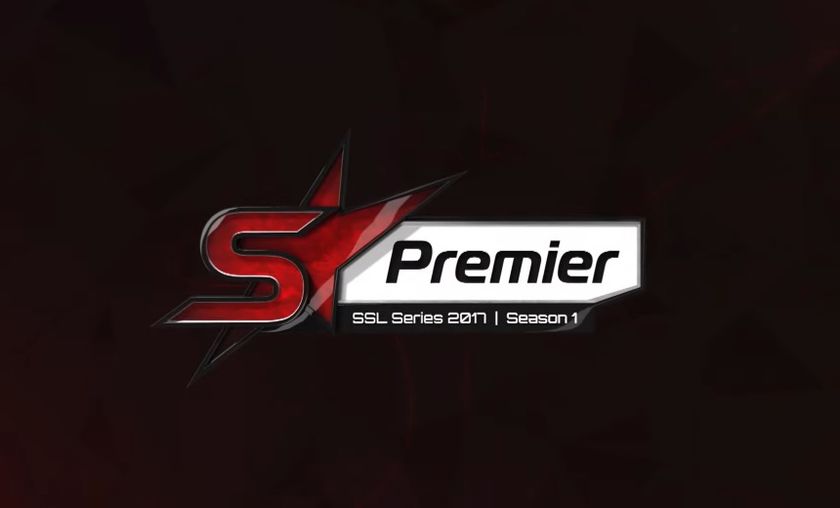 SSL Premier Week 3
Though it might seem like the competition has only just begun, each week brings us closer to the end of the round-robin stage and the inevitable post-season playoffs. With a somewhat surprising table of results, INnoVation tops the charts with a so far flawless performance, whilst a number of big names lag behind. Here are the standings so far:
| | | | |
| --- | --- | --- | --- |
| 1. | INnoVation | 2-0 | 4-0 |
| 2. | Byul | 2-0 | 4-1 |
| 3. | Solar | 2-0 | 4-2 |
| 4. | Stats | 1-1 | 3-2 |
| 5. | Dark | 1-1 | 2-2 |
| 6. | Patience | 1-1 | 2-2 |
| 7. | Maru | 1-1 | 2-3 |
| 8. | sOs | 0-2 | 2-4 |
| 9. | Zest | 0-2 | 1-4 |
| 10. | aLive | 0-2 | 0-4 |
Match 1: sOs vs Stats
Notwithstanding sOs's impressive top 4 finish in the GSL, one can hardly argue Stats is one of, if not the most formidable player in the scene at present. Having won that very GSL, the Splyce Protoss has kept a steady pace in improving as a pro gamer to ultimately crown himself as a premier champion after years of hard work. And he did it in proper fashion, making significant contributions to the state of the current metagame.
During his time on KT Rolster he was overshadowed by Zest, only managing to make his first StarLeague semi-final appearance in March 2015 where he ultimately fell victim to Maru, who subsequently went on to win the whole tourney. It would seem the freedom that comes with a lack of enforced training regimina and no KeSPA involvement in the scene has benefited the GSL champion to a great extent. sOs, on the other hand, managed to reach the top 4 of a GSL for the first time almost two years before Stats. Since then, he has won two World Championships held annually at BlizzCon. Yet somehow, he has not managed to raise a StarLeague trophy in the air. If he wishes to do so, he had better start winning. An 0-2 record is nothing one cannot come back from, but should the tendency continue, I fear for his chances of even remaining in SSL Premier.
Match 2: aLive vs Dark
One of the inconveniences participants of a weekly league have to face is the overlapping of schedules. ALive had to forfeit his last week's match due to the TING Finals he chose to attend instead, and now finds himself right at the bottom of the standings table with not even a single map win to his name. Things are only about to get worse, as he now has to go up against the second best Zerg in Korea - Dark. The Terran has shown signs of returning to his former glory and on top of that, mYinsanity announced today he would be joining their roster. And even though Dark has sat comfortably at the top of the scene for quite a while, the fact that no Bonjwas have yet been named in the history of StarCraft II (MVP is still a bone of contention among the community) proves no player is infallible. Perhaps this is the time Dark trips and falls.
Match 3: ByuL vs Patience
Legacy of the Void has hitherto remained rather uneventful for ByuL. Having hit his peak performance during the last months of Heart of the Swarm, the former CJ Entus Zerg is yet to find his stride in the newest installment of the franchise. And though taking two series is a good start, there is no reason for ByuL to rest on his laurels. He still has to face the 'heavy hitters' in INnoVation, Stats, Maru, Dark. Patience, likewise, has the prospect of going up against said players, save for Dark, looming on the horizon. Results-wise, the Dead Pixels Protoss has so far lost to Dark and received a freewin after aLive's forfeit. I am personally looking at ByuL to take this, and it would not be at all surprising to see him roll over Patience with a quick 2-0 win.
Match 4: Zest vs Solar
Solar and Stats are both on Splyce now. If one were to guess whom Stats practiced with before the GSL finals, I would estimate his one and only teammate is the most reasonable assumption. Solar might just turn out to be a hard nut to crack for Zest. How does one topple a player who indirectly helped set the metagame of PvZ by training with the GSL champion? Perhaps the Kingslayer finds a way. What is more, Zest and Stats used to be teammates back on KT Rolster, where the latter always seemed to play second fiddle. Though, all things considered, their relationship always seemed amicable, so perhaps the Splyce Protoss has shared some of his knowledge at Zest's request. 
Match 5: INnoVation vs Maru
A match we have all been waiting for, two of the Four Horsemen butting heads in an attempt to show who is boss. The current metagame in TvT, although somewhat sluggish in comparison with the Tankivac era, favours Raven openings in order to gain an economic edge by shaving off SCVs hither and thither, followed up by aggressive parade pushes with the ever-present threat of doom drops. On paper, Maru's style simply plays better into the meta, as he is more likely to take a risk when he sees an opening. INnoVation's methodical, machine-like decision making leaves very little room for error and dilligent execution makes sure nothing is left to chance. At Intel Extreme Masters Katowice aLive was able to exploit that very style INnoVation is used to and took down the former SK Telecom T1 player in a close 3:2 series. I am inclined to believe Maru is favoured in this matchup but ever so slightly.
Headline image: SpoTV