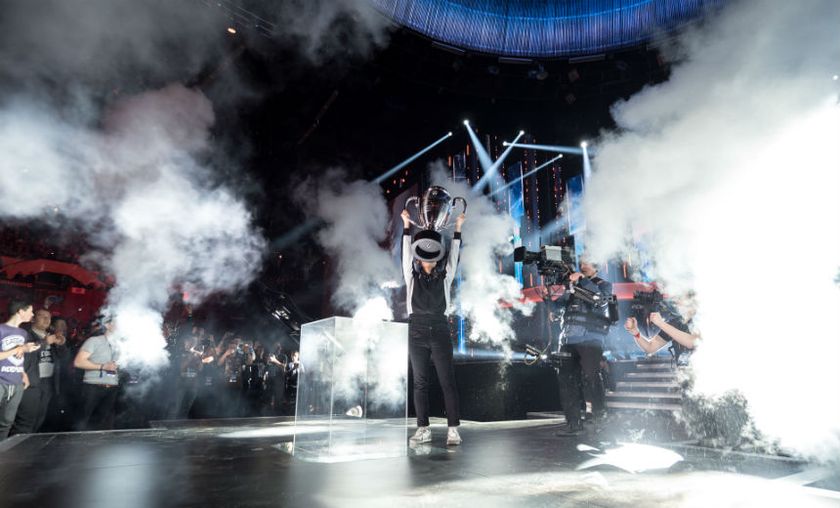 IEM Katowice 2016: Polt takes first place and $35,000 home
Click here for results, VODs and all the other information
Polt has won the WCS Winter Championship at IEM Katowice after triumphing over Snute in the finals. With this, Polt has become the champion of the first annual major WCS circuit event.
WCS Winter Championship was held from the 2nd to 5th of March and was one of the first major demonstrations of the new expansion and the recently introduced region-lock; this region-lock prevented Korean players from participating in WCS events outside of Korea. Nonetheless, the controversial policy did not prevent three Korean players, Choi 'Polt' Seon Hoon, Won 'Hydra' Shin Dong and Kim 'viOlet' Dong Hwan, from playing in the tournament due to their US athlete visas.
Despite it being the 'Korean trio' vs the world, the three players managed to reach the round of eight. During this round, viOlet was decisively defeated by Jens 'Snute' Aasgaard with a 1-3 score; this result guaranteed a 50% representation of Europe in the top four.
The first semi-finals match between Polt and Artur 'Nerchio' Bloch turned out to be quite one-sided and concluded with the Korean advancing to the finals with a 3-0 score. Undoubtedly this saddened the crowd as they were cheering for their fellow countryman, but, on the bright side, the outcome guaranteed a TvZ match-up in the finals instead of the historically less popular ZvZ.
As for the second semi-finals match, it developed to be the opposite of the first match in terms of gameplay and outcome, Snute took down Hydra with a 3-1 score and secured himself a place in the finals, setting up a Korea vs Norway battle.
During the finals, both players put on an excellent performance, resulting in tense games with the constant threat of a comeback by the losing side. The tension was dissipated after Polt came out on top, bagging himself the title of IEM champion and the first place prize of $35,000.
Top three:
1st - $35,000 + 3,000 WCS points: Choi 'Polt' Seon Hoon
2nd - $15,000 + 1,400 WCS points: Jens 'Snute' Aasgaard
3rd/4th - $10,000 + 900 WCS points: Artur 'Nerchio' Bloch and Won 'Hydra' Shin Dong