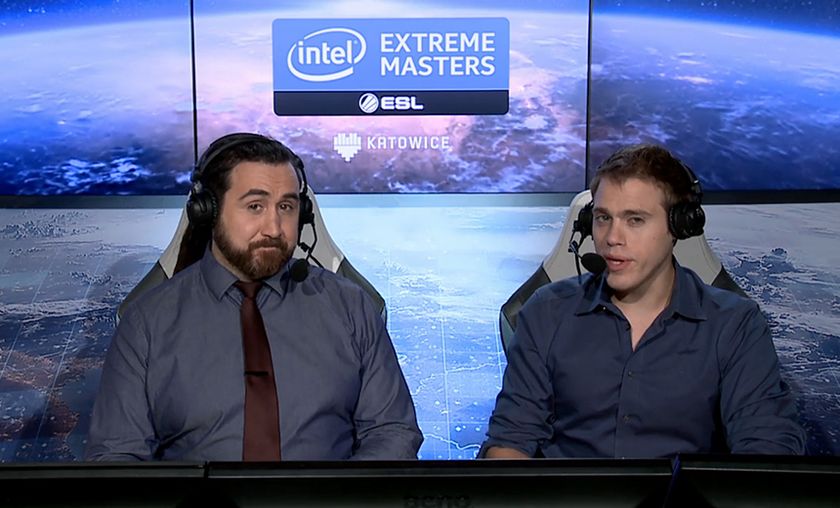 WCS Circuit Winter Championship Day 1 Recap
Click here for results, VODs and all the other information
Polt 3-1
 Lambo - in arguably the most predictable outcome the German Zerg player managed to bring in an element of intrigue after suprisingly taking 2nd set in his favor. Polt, however, managed to recover quickly and closed the series 3 to 1.
PtitDrogo 0-3
Dayshi - this match went one sided, expectedly on the one hand considerating the recent after-patch performance of struggling Drogo but unexpectedly on the other hand not so outstanding performace of Dayshi. Match also saw one of the most exciting highlights of the day with terran nuclear strike hitting both armies.
 Serral 0-3
FireCake - the first mirror match, the opportunity for French player to make up for his loss to Serral during Dreamhack Leipzig. The series went in quite one sided fashion with superior performance from Firecake.
Bunny 2-3
Has - the most unorthodox protoss player from Taiwan was considered to be a worthy opponent for Bunny, who is struggling recently in offline performance, but Has still took everyone by quite a surprise, clutching the intesenly close series in his favor in his unique fashion.
 MaNa 3-1
PhiLiPiLi - quite expected result, even with a consideration of problems MaNa has during the LotV, but it was still enough for such unnoticeable opponent, runner-up of NA qualifier.
HuK 3-0
PiG - no one expected much from Australian player and the expectations (or lack of it) held up to a reality.
Showtime 2-3
 Nerchio - quite close match with matched impressive performance from both sides. In the final set it all came down to minor and minimal advantages which Nerchio managed to seize and, therefore, secure his victory to the pleasure of cheering home crowd.
Lilbow 2-3
SortOf - battle of two inconsisent strugglers in LotV turned out to be surprisingly close and intense thanks to significantly improved performances of both the players.
 puCK 0-3 
MarineLord - Frrench hero of NationWars showed a superior performance despite very exciting disruptor-heavy style of his opponent
viOlet 3-1
xiGua - the mainland China players are always mystery in terms of expectations. This time, despite signs of hope from xiGua performance, viOlet defininetly had an upper hand in macrogames.
MaSa 3-1
 Harstem - the Canadian player was considered was considered a relative underdog due to a much smaller exposure on the events, online and offline, however, Harstem did not have any significant recent results to back his bigger name up. Whether it was an upset or natural outcome is up for a debate but it is still good to have more NA players advancing
Major 1-3
Snute - Mexican terran was looking strong from the beginning, showing impressive performance with harrasment/multitasking oriented style. However, Snute was able to defend all the way to his victory, striking out of nowhere with counterattacks and catching Major off guard.
Happy 2-3
 Hydra - Inconsistent Russian terran managed to overcome all expectations by going all the way to the fifth set. However, game number five, although very long and close, clearly demonstrated upper hand of Korean pro in the opposition.
Kelazhur 2-3
Neeb - the match of underdog versus arguably the strongest North American player of the new expansion went in quite unexpected way with a very strong play from Brazilian terran. Nevertheless, that was not enough and Neeb took 5th game in quite a convincing fashion.
 Bly -
Elazer and
iAsonu -
TLO will be played tomorrow, March 3.