WCS America S2: What changed with the new season?
---
 
As expected (and feared?) we will be seeing an increased number of Koreans entering the America Premier league. Despite losing Axiom's Heart in Challenger league group play, four others were able to make it through, including Taeja, one of only two GSL Code S transplants that were able to go from Korea Premier to foreign Premier within the same season - the other being MC in WCS Europe. Joining the Liquid terran for season two are Quantic's HwangSin, Evil Geniuses' Jaedong, and ROOT Gaming's Sage. This brings the total number of Koreans competing in WCS AM Premier league to 16, fully half the available slots.
It is perhaps noteworthy to again point out that all four new Korean additions to the Premier lineup are from non-eSF, non-KeSPA teams; NesTea remains the singular exception. This continues the perception that perhaps WCS AM is a refuge for those Koreans seeking a slightly easier path to the finals as the KeSPA teams continue to claim more spots in the Korea region.
The arrival of the Chinese
---

The WCS AM Premier qualifier was rife with controversy. Among other problems, there was a distinct feeling of exclusion of the big-name Chinese players, many, if not all, of whom have decided to play in the Americas region while they lack their own. While most would-be Chinese competitors were left out of the qualifier tournament due to some truly unfortunate miscommunication, last year's WCS China champion, Comm managed to sneak by the authorities using a friend's account, being revealed for who he really was one round shy of qualifying. His swift disqualification from the event left a bitter taste in the mouths of the community.
These events would not be repeated for the Challenger league qualifiers, where four Chinese players were able to make it through to the event - though, ironically, Comm was not one of them. Challenger season one saw the inclusion of Invictus Gaming's Jim, MacSed, and XY, as well as Top from Zenith of Origin. While none of the four were able to make it through the Challenger brackets, each of them were able to break through the group stage to make it season two of Premier, spending no more than a single season in the lower league.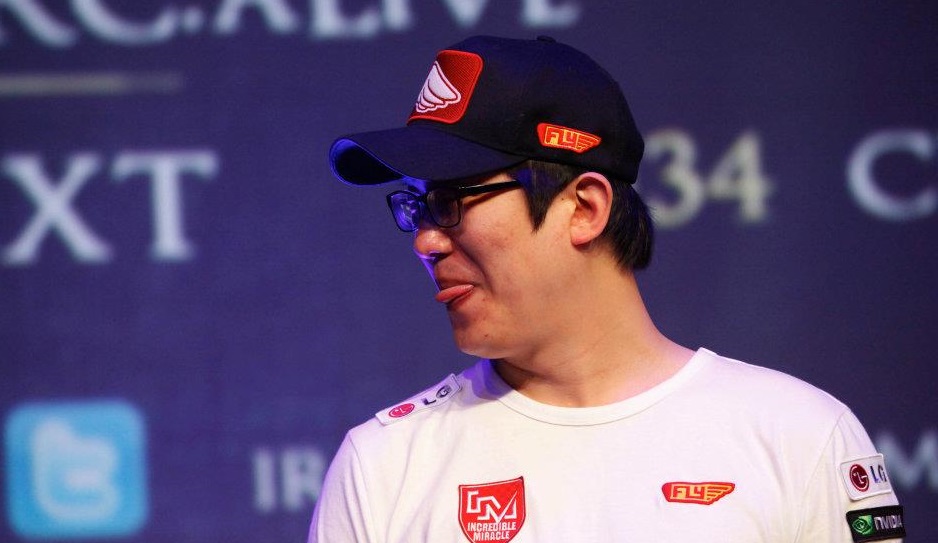 Photo: Iron Squid
Returning to Premier and new arrivals
---
 
Of the 24 players who dropped to Challenger from Premier over the course of season one, 13 were able to reclaim their spots. Unsurprising are names such as NesTea, Polt, and Violet, players whose names have become synonymous with high-level play. Perhaps more refreshing to see, though, is the return of some of those players that made early exits during season one, including Theognis, Major, ViBE, and Minigun. As WCS America becomes more and more competitive it will be interesting to see how or even if the new level of play will impact these excellent players.
Rounding out the players returning to Premier are Apocalypse, Scarlett, TheStC, HuK, Suppy, and Oz, all of whom (save Oz) made it to the Ro16 before being dropped to Challenger. These are players that have, for the most part, already proven that they belong in the upper league. The question now is whether they can push their performance to the next level a break into the next round.
Not to be passed over in the flurry of Korean and Chinese player announcements are the final three additions to the Premier league roster: FXO's Neeb, Evil Geniuses' Demsulim, and ROOT Gaming's Puck. While Neeb remains something of an unknown in the greater Starcraft scene, both Puck and Demuslim's performance, especially as of late, means there is little surprise in their ascent to Premier league after only one season in Challenger. Demuslim, in particular, was greatly missed by the community, which felt the EG terran deserved an invitation to season one based on residency and performance.
---

Where there are winners there must also be losers. Of the 24 originally invited to participate in season one of the Premier league, nine will not be returning, three of whom will not be returning to WCS America at all. Those remaining in Challenger league for another season are Goswser, KiLLeR, Capoch, State, hellokitty, and Sen. While fellow invitees Illusion, Maker, and Fenix will not be making comeback for season two (unless they requalify, of course), only one of the eight that originally qualified for season one Premier will not be returning at all; that is Axiom's Heart who, despite his initial qualification, went on to lose every single match in Premier and Challenger leagues to fall out of WCS completely.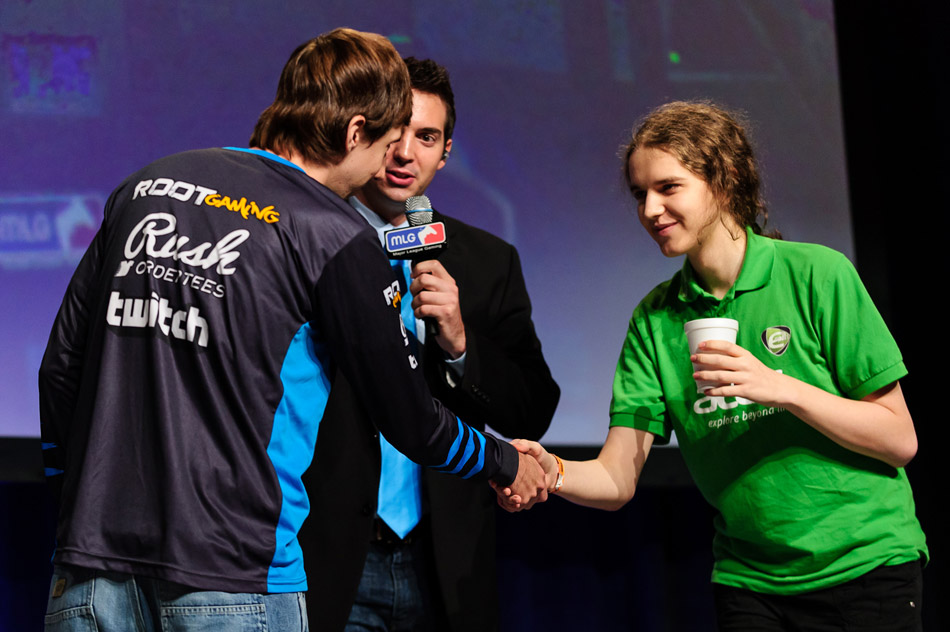 Photo: Kevin Chang / Team Liquid
Premier League Week 1, Day 1 preview
---

Group G, July 16, 00:00 CET
Opening matches:
[GosuBet]
HerO vs
Oz
[GosuBet]
Scarlett vs
Vibe
Looking at the Ro32 groups, it is hard to imagine than any other is a better start of the circuit than this one. In its compact space, the opening pool of America's Premier League has gathered the AM Season 1 champion HerO, the 2012 North American champion (and one of the best foreigners altogether) Scarlett, the 2012 US champion ViBE and the EG Protoss who's been fighting for recognition since his 2012 MLG Winter and Summer Arena runs.
HerO and Oz will look to open the Premier League and looking from afar, this seems an easier match to predict. HerO has been without a doubt the hottest Protoss competing outside Korea. Apart from being the champion of the previous AM season and enjoying two top four finishes in MLG Spring and DH Stockholm, he holds the boastful 70% win rate in PvP and is played under #4 in the WCS rankings. To put it bluntly, HerO has packed a big punch and Oz will have immense troubles getting out alive from the opening series, especially considering his poor results as of late and his shaky Protoss mirror.
Opening match #2 puts Scarlett against Vibe, which is really, really (really!) bad news for the 2012 US champion. Since HotS was launched, Vibe has won just four maps in all his mirrors and is at the unconvincing 23% win rate. He faced a Ro32 elimination in Season 1 and had to fight through the Challenger group stage to make it back and although this will be his second WCS Premier appearance in a row, the company he finds himself in strongly suggest that this will also be the second time in a row he walks out early.
In addition to all of that, he faces Acer's Scarlett, one of the only two Americans to survive the Ro32 in season 1, a player who's been receiving Korean training and one of the few (if not the only) contenders on the continent capable of pulling off sustainable results. Although her ZvZ is still not on the level of her WoL one, Scarlett's last BoX included a 2-1 beating onto former GSL finalist Symbol and she's been known to defeat known masters of the match-up in the past. Just like with opening match #1, this one too has an obvious winner.
Predictions
HerO > Oz
Scarlett > Vibe
HerO > Scarlett
Oz > Vibe
Scarlett > Oz