Razer sponsors GosuCup Playoffs
GosuGamers are happy to announce Razer as tournament sponsors for our GosuCup Season 1 Finals.
Known for their devotion for the gaming scene, Razer backs up the finale of our very own ending of GosuCup. With around €400 in hardware prizes, the Top 3 of the tournament will not go home empty-handed. Presenting the prizes for the GosuCup Season 1 Finals:
1st Prize (Total worth €224.97)
Razer Mamba, Razer Carcharias, Razer Goliathus Alpha
2nd Prize (Total worth €94.98)
Razer Carcharias, Razer Goliathus Alpha
3rd Prize (Total worth €79.99)
Razer Carcharias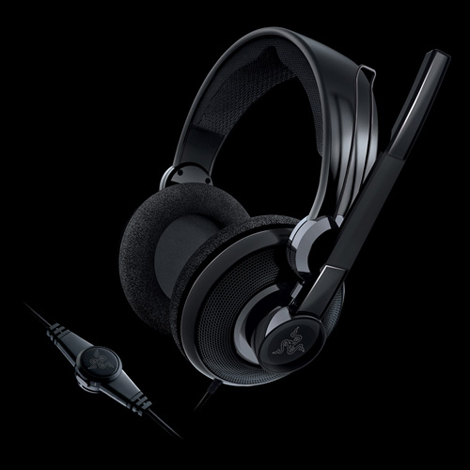 Razer Carcharias
The Razer Carcharias is a circumaural gaming audio headset designed for extended hours of gameplay with superior gaming audio, clarity and bass. The Razer Carcharias is a complete and comfortable gaming communications package that gamers can wear for hours on end.
Headphones
Frequency Response: 20 - 20,000 Hz
Impedance: 32 O at 1kHz
Sensitivity (@1kHz, 1V/Pa): 102 ± 4dB at 1 kHzMax
Input Power: 200 mW
Drivers: 40 mm, with neodymium Magnets
Microphone
Frequency Response: 50 – 16,000 Hz
Sensitivity(102 +- 4 db): -37 ± 4dB
Signal-to-Noise Ratio: 50 dB
Pick-up pattern: Unidirectional
Cable: 3 meters, Braided Fiber Sheath
Connector: 3.5 mm jack (headphone and mic)
Cable: 3.3 meters, Braided Fiber Sheath
Hardware Requirements
Any PC with 3.5mm headphone and microphone jacks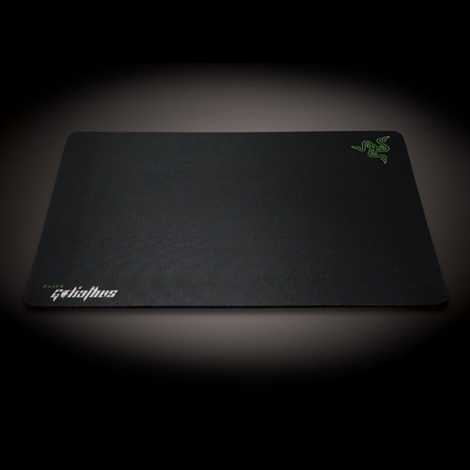 Razer Goliathus Control
Lab-engineered by Razer's scientists and field-validated by the biggest names in professional gaming today, the Razer Goliathus™ Control Edition greatly enhances the precision and tactile response of gaming-grade mice without introducing excessive, fatigue-inducing drag and premature surface degradation. The tournament-tuned textured weave enables mice—regardless of sensor type—to register the minutest of movements, thus yielding unprecedented targeting and tracking accuracy while maintaining a perfectly controllable yet consistent glide.
Heavily Textured Weave For Maximum Mouse Control
Pixel-Precise Targeting And Tracking
Optimized For All Mouse Sensitivity Settings And Sensor Types
Oversized 444mm X 355mm X 4.3mm Design / Standard 355mm X 254mm X 4mm Design / Space-efficient 270mm x 215mm x 4mm Design
Rubber Base For A Secure Grip On Smooth Surfaces
Razer Mamba
The Razer Mamba features gaming grade wireless technology with a hybrid system that enables instant wired/wireless functionality. Coupled with an industry leading 1ms polling rate, it is the fastest performing mouse both on and off the cord. Delivering true wireless freedom, lag-free speed and ergonomic comfort, the Razer Mamba is in a league of its own.
Gaming Grade Wireless Technology
Dual Mode Wired/Wireless Functionality
Razer Synapse™ On-board Memory
Seven independently programmable Hyperesponse™ buttons
5600DPI Razer Precision™ 3.5G Laser sensor
1000Hz Ultrapolling™ / 1ms response rate
Up to 200 inches per second*/ 50g acceleration
Approximate size: 128mm x 70mm x 42.5mm
Battery Life: 14hrs (continuous gaming); 72 hours (normal gaming usage) *Depends on surface used
Windows® 2000 / XP / X64 / MCE 2005 / Vista / Vista64
Available USB port
CD-ROM Drive (for drivers)
At least 35MB of hard disk space (for drivers)
In time with the GosuCup finals, Razer and GosuGamers can present to you a special campaign where we will give you some special goodies. If you purchase any Razer products during the weekend, from Friday to Sunday, you will be given:
Free Razer beanie on all orders only for GosuGamers visitorsFree Shipping above $50 (for European and USA webstore)Free Razer Attitude T + Free Shipping above $150 (for European and USA webstore)
More information on the campaign as the weekend gets nearer!
Links
GosuGamers.net
- More tournament information
Razerzone.com
- Razer (USA)
eu.Razerzone.com
- Razer (Europe)