WCG06: Androide yellow carded *
[s]event_315[/s]
GosuGamers can report that Androide, Russia's star player, was yellow carded minutes ago for being late.
After playing - and losing - the stage match versus Lx, Androide was packing his gaming equipment. It took him twenty minutes before he came back to the tournament area. When he came back, he went out to the bathroom without informating the referees. Since all matches have to start simultaneously, all the gamers had to be waiting - for 10 minutes until Androide came back.
One of the referees informed Androide of the rule against coming late.
- When we are supposed to start the games you can't even stand up. We could actually give you another yellow card just for standing up.
Androide then asked whether or not he was allowed to go to the bathroom and got the reply that it was allowed but only inbetween the matches. The Russian gamer can not risk getting another yellow card if he wants to make it - making sure to win his group after two losses is probably his main priority from now on.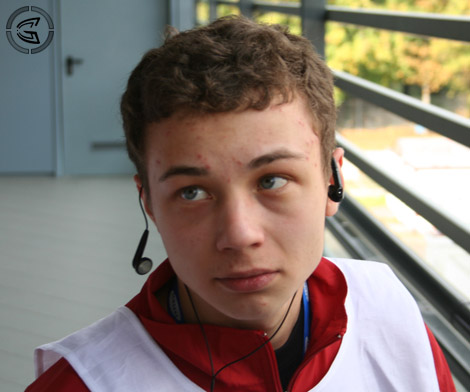 Androide being informed that he is given a yellow card by the referees.
Additionally,
MoonZerg
has been given a yellow card for not saving his replay two games in a row. Apart from that, no yellow cards have been registered so far despite the fact that there are more referees this year and a lot less gamers to keep track of.

Update: It is now confirmed that Androide is not advancing from his group due to the fact that
ReasoN and
Phoenix66 both won their three first games.