Re-live the DreamHack Playoffs
Missed out on the action at DreamHack? The replays from the playoffs are now up for download.
Jos "ret" de Kroon stood as champion of the StarCraft tournament at DreamHack Summer. With top European competition, filled with top players as Advokate, BRAT_OK, Naugrim, DIMAGA, ZpuX and many more, the returning tournament turned in to a spectacular event, and we saw some very great matches.
The replay package has been up for a while, but to shed some more light on it, we now highly recommend you to watch the games.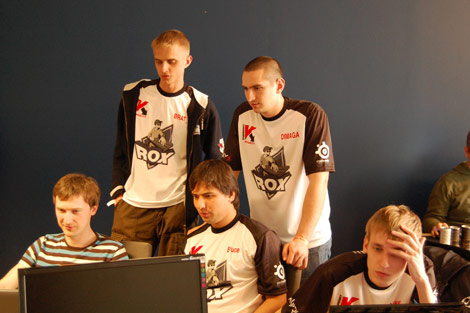 Advokate, BRAT_OK, Bruce, DIMAGA, Miker watcing replays?
Links
GosuGamers.net
- Download the replay package