Welcome, dear readers, to the second edition of the GosuGamers Awards for Hearthstone: Heroes of WarCraft. Today, we celebrate the very best 2015 offered in terms of players, tournaments, stories, casters and more.
You will notice that each category has two winners. The main – or primary – award has been determined by a committee of GosuCrew members through rounds of independent voting. The second one is called the "Community choice" award and is given on the basis of the community polls which were open December 14-26. You can read our nominations article here and if you have already – let's go onto the awards themselves!
Player of the year
Player of the year award
ThijsNL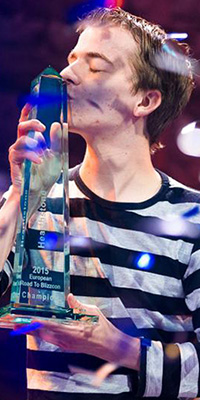 When one looks back at what ThijsNL won this year, it really isn't that impressive. In fact, the only major championship the Dutch won – not counting his triumph at ATLC as part of the Nihilum trio – was the HWC European Championship. There are players who won more money or more tournaments in 2015, no argument there.
What ThijsNL accomplished, however, was keeping consistency for the majority of the year, a feat that is tougher than it sounds. After learning how to maneuver the new Conquest format, ThijsNL went on to maintain terrific win-rates, hitting close to 86 percent in his prime. At press time, he's the Hearthstone player with most games on record and with the seemingly unreachable record of 1453 GosuRanking points. He's the living proof that it's not the trophies which make the legends.
Firebat
...for topping the leaderboards of most money won and being the only defending LAN champion in Hearthstone.
ThijsNL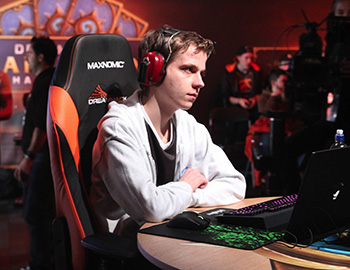 Break-out player of the year
Break-out player of the year
Ostkaka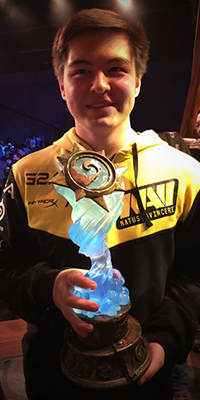 Ostkaka is the true definition of a break-out player. The talented Swede has been widely respected in the Hearthstone community since the dawn of the competitive scene but remained relatively unknown to the large community.
Overnight, he became a sensation and through his championship run at Blizzcon World Championship, he seized a competitive success that was, to say the least, long overdue. 2016 will be the year when Ostkaka will have to prove himself to the Hearthstone fanbase but for now let's celebrate the massive achievement he accomplished in November.
StanCifka
...for going from a Hearthstone newbie to three times LAN grand finalist in the span of a year.
Ostkaka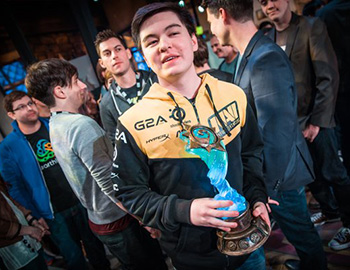 Biggest potential for 2016
Biggest potential for 2016
SuperJJ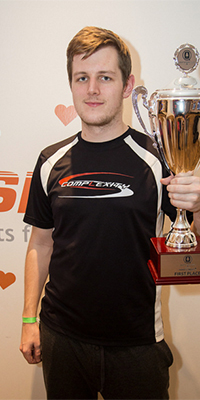 Looking back at the closing weeks of 2015 standing here at the start of the new year, no name holds more hope for the future than SuperJJ. The German player from Team Complexity stayed in the shadows for the majority of 2015 until he crushed through SeatStory Cup IV by showing brave innovative deckbuilding. In the span of a month, he went on to win another tournament and place top four at two more, including the $25,000 Truesilver Championship in December.
If his meteoric rise to fame happened earlier, SuperJJ would've been competing with the likes of Ostkaka for break-out player of the year. For now, though, we hope he enjoys this award and continues his streak into 2016.
Surrender
...for breaking HWC points records and establishing himself as one of Asia's most consistent players.
SuperJJ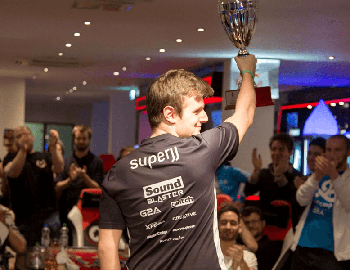 Team of the year
Team of the year
G2 / Nihilum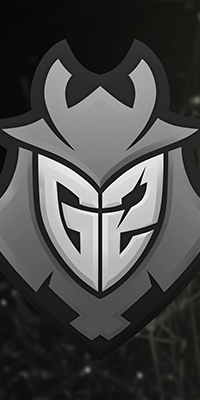 When team Nihilum was founded in January under the management of Lothar, Hearthstone fans knew big things were to be expected of them. Headlined by established champions of 2014 ThijsNL and Rdu and also featuring the yet unreleased talent of Lifecoach, Nihilum was definitely a team to look out for.
Deservedly, 2015 went on to become a great year for Nihilum. Even though the dynamic of "who's the best player" changed multiple times, the roster never stopped putting up great results. Their individual results were only topped by winning the $250,000 ATLC, the ultimate statement that they are indeed the scariest team in Hearthstone.
Natus Vincere
...for signing up and maintaining a flawless roster of players in the tail-end of 2015.
G2 / Nihilum

Transfer coup of the year
Transfer coup of the year
Nihilum founded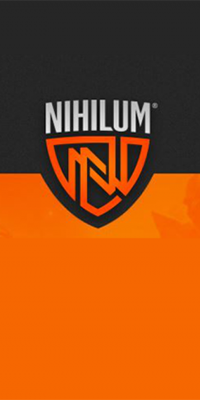 There's not much to add to the previous segment – the story of how Nihilum was created from nothing to become the most successful team in Hearthstone for 2015 is pretty much all there. But let's give it a go, shall we?
Today, the school of Nihilum has produced two player of the year and one break-out player GosuAwards nominees. It created the terror of winter 2015 called Lifecoach and nurtured this year's player of the winner ThijsNL. It won the toughest team league Hearthstone has ever seen and it almost took the World Championship, too. A perfect transfer coup indeed.
Na`Vi founded
...for taking a page out of Archon's book and signing the world champion before his break-out run.
Nihilum founded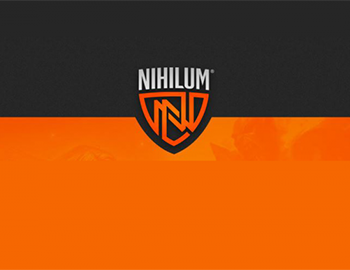 Rivalry of the year
Rivalry of the year
Patron vs Patron counters
Patron Warrior was a big part of Hearthstone this year. Since the elimination of Undertaker Hunter, there hasn't been a deck more oppressive and tyrannical. It took players a few weeks to nail down the most optimal builds and when that happened, Hearthstone's meta was never the same.
For months on end, every HS tournament was about who could pilot Patron Warrior the best… or who could use its counters most effectively. The continuous narrative of Patron versus its counters was in every home, on every stream, defining this year's most drawn out rivalry even if it partially caused stagnation in the game.
Archon vs Tempo Storm
...for being a multi-layered rivalry that transcended the boundaries of the game itself.
Lifecoach vs Nozdormu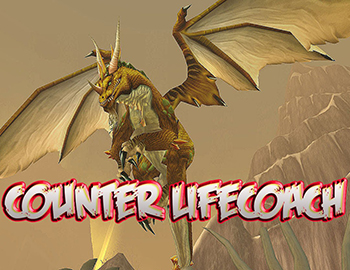 Most memorable tournament
Most memorable tournament
Blizzcon World Championship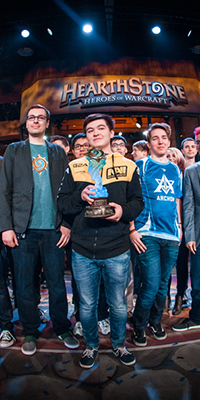 In each sport, the world championship is the biggest deal there is, and even if the event ends up underwhelming it sticks in people's heads one way or another. This year's Blizzcon World Championship, however, was nothing short of spectacular. It had everything: upsets, Cinderella stories, break-out performances, mad RNG, top notch production, the best match of the year and lots and lots of emotions.
Archon Team League
...for innovating the way team leagues in Hearthstone are done.
Archon Team League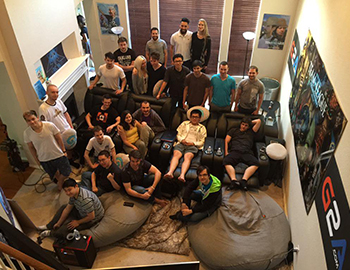 Best unorthodox tournament
Best unorthodox tournament
Archon Team League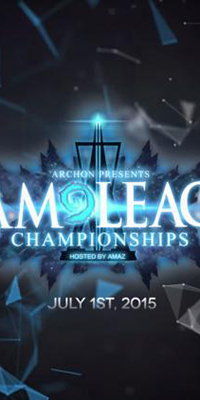 A lot could have – and did – go wrong when the Archon Team League was launched. With $250,000 going just for the prize pools, Amaz's team was under pressure to put out some really great stuff.
And they did. The unseen before "Team Conquest" format was a roaring success and became the silver lining in the dark clouds of the stale BRM meta. The multiple stages through which teams had to go through ensured that the winners truly deserve it. It glued thousands of people to their screens watching the online rounds and hundreds of thousands for the offline finals. For better or worse, ATLC is now the yardstick against which all team leagues will be measured.
Challengestone
...for truly breaking all standard practices for tournament rules by incentivizing creative deckbuilding.
Archon Team League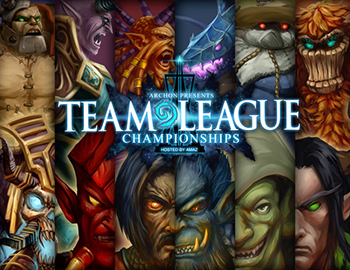 Best new caster / analyst
Best new caster / analyst
Reynad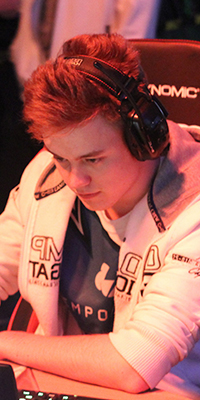 Ever since his rise to fame, Reynad has been a love-or-hate personality, a divisive figure in the Hearthstone community. But when the perpetual saltiness is left aside and his sarcasm and game knowledge are wrapped in a suit and put behind a microphone, the result is objectively good.
Reynad's presence on the casting desks this year came with a natural magnetism and, thankfully, a very grown-up attitude towards the game. There's little doubt we'll see more of that in 2016.
Brian Kibler
...for coloring many Hearthstone broadcasts with his unrivaled knowledge of card game strategy.
Brian Kibler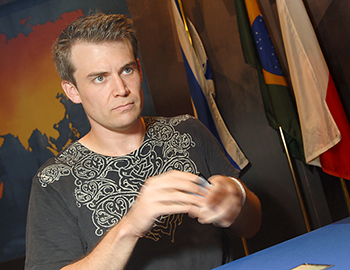 Best production
Best production
ESL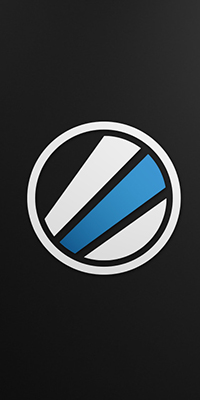 We realize ESL might be an unlikely winner in the eyes of the community, as there weren't that many ESL events throughout the year and most of them happened in the first half. Each had their problems, be it convoluted or unfair formats or online rounds that were hard to follow.
Yet, the ESL team outdid themselves when it came to producing third-party events. The boys behind Milkcast were responsible for delivering the state of the art quality associated with the high-profile Blizzard event and for that, they are awarded the first ever GosuAward for best production.
Viagame
...for putting together flawless house-hosted tournaments for yet another year.
DreamHack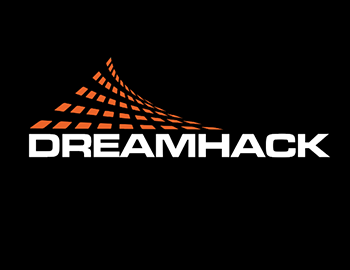 Story of the year
Story of the year
Patron nerfed before Blizzcon
In all fairness, making big card changes just before their crown event isn't a first for Blizzard: OTK king Leeroy Jenkins and Hunter's core card Starving Buzzard were sliced a few weeks before last year's Blizzcon, too. Arguably, the destruction of Warsong Commander was even more impactful and was the talk of the office for a long time. With the World Championship around the corner, many expressed their discontent with these drastic changes, arguing that there won't be enough time for players to adjust themselves.
Ultimately, it proved to be the smart move from Blizzard. With Patron severely weakened, though not fully dead, the HWC Grand Finals saw the most fresh metagame in months, resulting in the most memorable tournament of the year.
ThijsNL's consistency
...for putting up fantastic results and breaking GosuRanking records for the majority of the year.
Patron nerfed before Blizzcon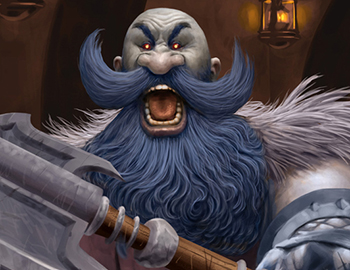 Drama of the year
Drama of the year award
MagicAmy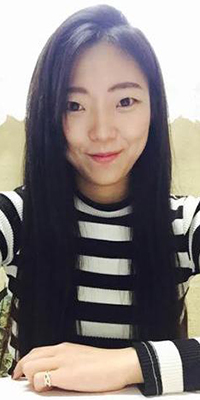 All "drama of the year" nominees are interesting in one way or another, but the events surrounding MagicAmy walk the thin line between unbelievable and hilarious and it even beats the dramas in other esports.
Enter Hyerim Lee, the first successful female player in constructed Hearthstone. This Korean girl is contracted by Tempo Storm, one of game's most influential teams, is a prolific content creator and is on her way to becoming a competitive sensation. Then, in a peculiar twist of events, a succession of reddit posts accused her of actually being just the on-camera persona of a male Canadian gamer which led to a subsequent investigation by her own team. To this day, this bizarre story lacks closure, following MagicAmy's decision to never play another competitive HS match or appear at an event ever again.
Xixo's release from Archon on Nadia's stream
...for exposing managerial flaws in the house of Archon.
MagicAmy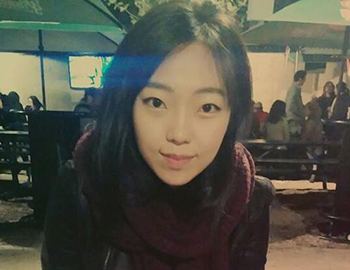 Meta king of the year
Meta king of the year award
Patron Warrior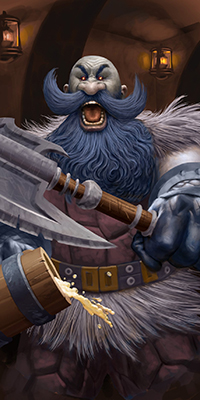 This year, meta king is a category with many worthy contenders. Dr. Boom came really close to coming on top it and it indeed ended up winning the community award. Piloted Shredder and Secrets Paladin also got some good grades but the prize could go to just one.
Yes, of course it's Patron Warrior, for the reasons we've listed in two other categories already. Even though the combo machine is now nerfed to just being a strong deck for certain match-ups, nobody will soon forget the terror it exerted on ladder and in tournaments for such long periods.
Dr. Boom
...for becoming the go-to neutral finisher in midrange and control decks and being a meta-staple for the entire year.
Dr. Boom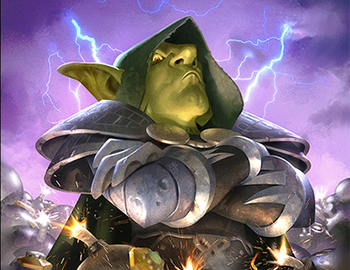 Best Tavern Brawl
Best Tavern Brawl
Unite against Mechazod!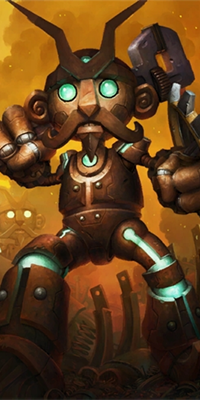 Hearthstone fans have been begging for a co-op mode for a long time and to answer that call, Blizzard gave them Unite against Mechazod!
After a succession of frankly uninspiring Tavern Brawls, UAM gave us an early look at what a 2v1 mode in Hearthstone could look like. For the first time, players had to work together to defeat a common enemy and not go for each other's throat face. Granted, UAM is far from traditional co-op modes in other games, but given the nature of Hearthstone, we could say it's a damn good try.
Showdown at Blackrock Mountain
...for introducing the Tavern Brawl feature with a clash of titanic proportions.
Unite against Mechazod!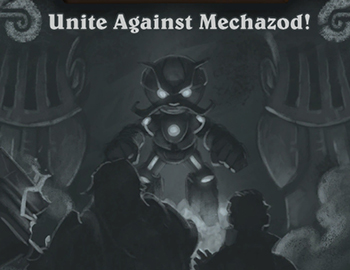 Special award
Special award for best host
Frodan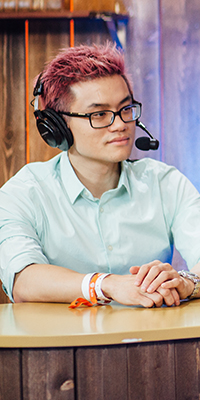 Many thought that we were joking when we wrote that the "Best new caster" category was invented so that Frodan doesn't win everything every year, but that's kind of the truth. Nevertheless, we cannot miss celebrating the talent of Hearthstone's most recognized face.
For another year, Frodan was the example for Hearthstone commentators out there. As the pool of talent grew, the esports veteran made a shift towards a more host-type caster and left the in-depth analysis to greater CCG minds. Needless to say, he killed it.
Seltzer
...for being the stage host and interviewer of multiple high-profile events, including the BlizzCon World Championship.
Special award
Special award for community contribution
Disguised Toast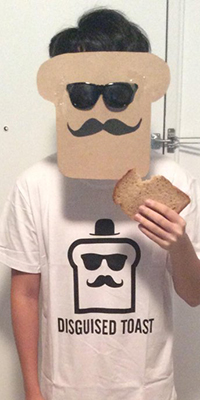 Breaking out on any scene – much less the world of content creation – is difficult, to say the least, which is why this year's special award for community contribution goes to Disguised Toast.
Where most content creators focus on one or two subjects, the masked YouTuber was nothing if not diverse. He delivered infographs and lore videos; broke down game mechanics and captured memorable moments; discovered Easter eggs and pushed the limits of Hearthstone in a series of experiments.
Trolden
...for bringing us the funny and lucky side of Hearthstone for yet another year.
Photos by: Blizzard, TakeTV, DreamHack, GosuGamers, Wizards of the Coast, Twitter