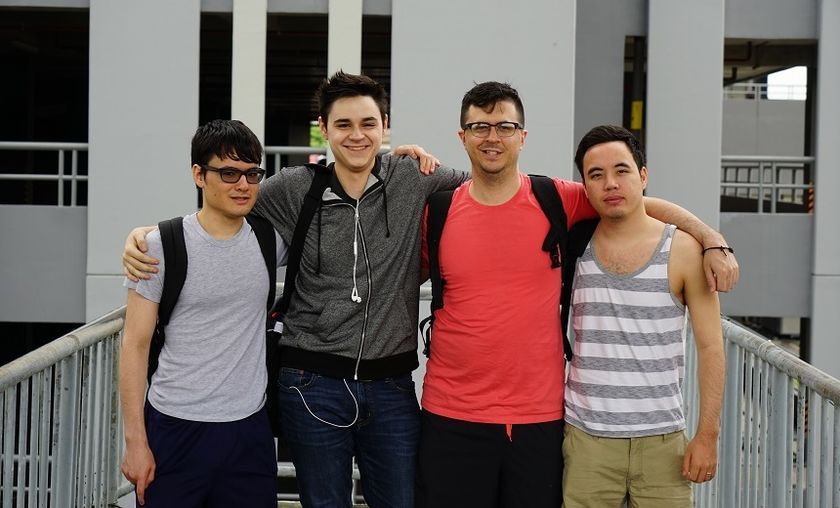 MEGA Esports signs Graceful, Elk, and Moffitt to MEGA Thunder
MEGA Esports signs players Martin "Graceful" Wongprom, Eli "Elk" Gallagher, & Kevin "Moffitt" Moffitt to the Overwatch roster of MEGA Thunder
After a dedicated selection process from a talented global Overwatch player pool, MEGA Esports is proud to introduce the newest members of the MEGA Thunder Overwatch team. The new additions include Martin "Graceful" Wongprom, Eli "Elk" Gallagher, and Kevin "Moffitt" Moffitt.
All three new additions have had previous experience in the North American scene. Graceful, a Swedish-Thai Overwatch professional, had runs with Splyce, Evil Geniuses, and Prestige Worldwide, which placed 2nd in the Athena Cup Open League. Having played Overwatch since the inaugural season, Graceful has a history of a consistent top 10 ranked placement in both North America and Europe, and most importantly a history of dedication to being a world class player.
"I'm very happy to be joining MEGA Thunder, and have confidence that we will do well in the Overwatch Pacific Championship and any tournaments that follow."
– Martin "Graceful" Wongprom (@GracefulOW)
Eli "Elk" Gallagher is a former North American player for team Evil Geniuses. Previously, Elk placed within the top 15 of the North American Overwatch competitive ladder in addition to consistent top performance in previous Esports titles.  Elk has an infectious competitive drive and dedication to optimize performance that will help bring our entire roster to the next level.
"I'm super excited to play for MEGA Thunder and looking forward to dominating the Overwatch Pacific Championship Season 2."
– Eli "Elk" Gallagher (@ElkieaOW)
Moffitt is a North American Overwatch professional best known for his time on ohno, Splyce, and the audaciously named "You Guys Get Paid?". As a member of YGGP, Moffitt qualified for Season 0 of Overwatch Contenders. In addition to upsetting many established esports organizations during his tenure with the team, Moffitt has also consistently placed in the top 100 of North American competitive queue.
"I'm really excited to represent MEGA Thunder and Thailand in the upcoming Season 2 of OPC. It's always been a dream of mine to have the opportunity to compete in the region."
– Kevin "Moffitt" Moffitt (@moffitthimself)
The newest additions to the team have now joined their teammates at the MEGA Thunder team house, located in Bangkok, Thailand, where they will begin preparation and training for the Season 2 of Overwatch Pacific Championship, hosted at the Blizzard Estadium in Taiwan.
"It is always exciting to introduce talent to a growing region. We've recently made a lot of additions to our Overwatch roster and believe the increased competitive depth will be something to fear in the upcoming season of the Overwatch Pacific Championship and any leagues to come."
– Alex Simmons Team Manager, MEGA ESports
We wish the best to the MEGA Esports team, as they look to push the boundaries of Overwatch play in Southeast Asia. 
For more competitive Overwatch news, follow us on Twitter @GosuOverwatch.