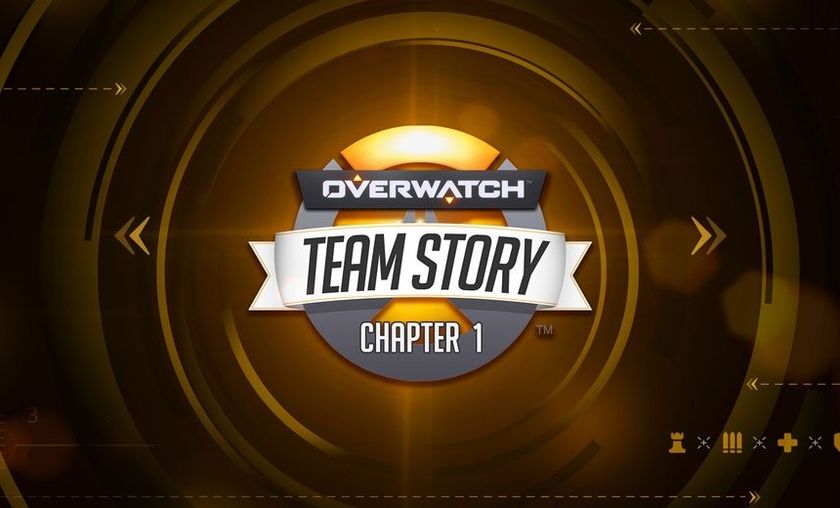 $100k+ Overwatch Team Story Chapter One by Zhanqi TV announced
Excited for more Chinese Overwatch? Zhanqi TV has a big surprise for you!
Event Hub
Earlier today, Zhanqi.tv's plans of an offline Overwatch Invitational occurring entirely in Shanghai were announced. We received the news through participant, Team Celestial.
Team Story, which is better known as the brand of Hearthstone tournaments, will soon advance into the Overwatch space by hosting their first Chinese regional tournament. The format is set up as follows: Sixteen teams will be divided into four Double-Elimination groups with the top two advancing into a double elimination bracket stage. The event will feature all best-of-fives with the finals being a best-of-seven. 
Lucky for us, we do not have to wait for the group announcements, as the teams for the first Chapter have already been decided. The four seeded teams: NGA Club, Vici Gaming, Skadi's Gift, and Invictus Gaming Fire were split into separate groups with the three remaining slots in each group being randomly selected.
These teams will be playing for a
700,000 RMB (~101,000 USD)
total prizepool with the eventual winners taking home 300,000 RMB (~43,000 USD). Coverage will start
December 2nd
with Group A's round robin, and the knockout bracket is expected to start on December 29th.
The Team Story Overwatch Cup Chapter 1 is the second of two officially licensed Overwatch events in China, with the other being the recently completed APAC Premier. Blizzard's continued investment in the Asian region gives an optimistic outlook on the growth of the Overwatch brand in China and other regions overseas. Furthermore, the exclusion of non-Chinese teams gives us an unfiltered look at the region's competitive hierarchy, giving analysts much needed data on the region's playstyle and preferences. 
As more details emerge, we will make sure to keep you updated on any further announcements!
For more competitive Overwatch news, follow us @GosuOverwatch.