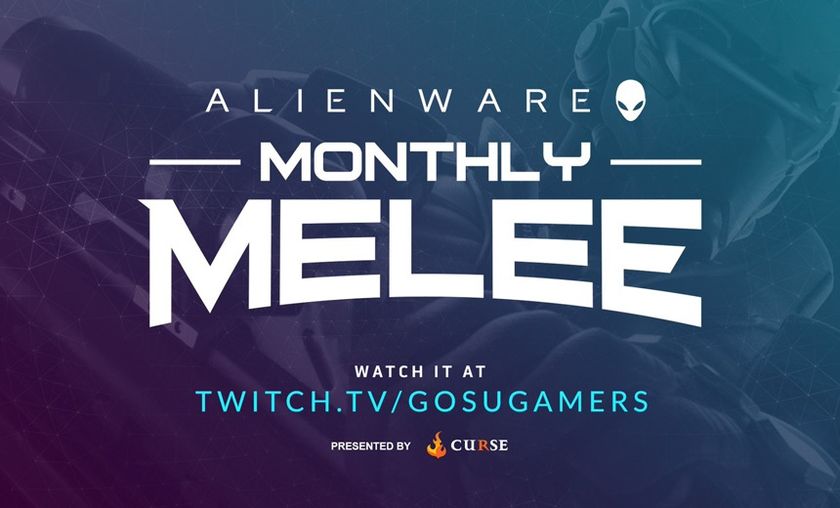 A Viewers Guide to the Alienware Monthly Melee August Day 2
Feel like watching some Overwatch today? You're in luck, because the Alienware Monthly Melee for August is finishing today!

Event Hub
August is the third month that Alienware has sponsored their Monthly Melee event for Overwatch. Hosted yet again on our GosuGamers Twitch channel, some of the best NA teams will be playing for part of the $5,000 prizepool. Yesterday, the group stage matches were played to figure out the seeding for today's playoffs. 
FaZe and coL got the top 2 spots in Group A, and Cloud9 and Sodipop achieved the same in Group B. This rewarded them with a spot in the Upper bracket of today. Meanwhile, the bottom four teams (Method, Clutch, Selfless and RiseNation) will have to start in the Losers Bracket and are thus one loss away from dropping out.
Time
14:00 PDT/17:00 EDT/23:00 CEST
Stream
 

Talent
 
Casting by Hexagrams & ZP
Analysis by AskJoshy, Slasher & Flame

Prize Breakdown
 
1st Place - $3,000
2nd Place - $2,000
Upper Bracket
Round 1 - Best of 5
Round 2 - Best of 5
Lower Bracket
Final
Predictions
1. Cloud9
Cloud9 is going through one of those 'can they or can't they'-periods again, but given their convincing play yesterday and the absence of higher ranked teams in this event we still fully expect Cloud9 to take the top spot today. They did lose against their first opponent (compLexity Gaming) last time they played, but that was still a close match and on the LAN stage at gamescom. In the comfort of their home, Cloud9 should still be the better team.
2. FaZe
FaZe is currently on an impressive winstreak, the longest one of any NA team right now. They beat our third place prediction twice in the last weeks (3-0 and 3-1) and thus expect this trend to continue. We even see a slight chance of them winning against Cloud9, given that we really dont have a history of this matchup, but a finish with prize money should be the minimum result.
3. coL
The guys of compLexity Gaming are not exactly riding a wave of confidence right now. They did perform above expectations during the ESL Atlantic Showdown finals, but have had less than ideal results since. The Alienware Monthly Melee might prove to be ideal timing for them, to get some victories under their belt again in time for a fresh start in September. They will most likely quickly get pushed to the Losers Bracket today however, so their run will take a bit longer than our predicted top 2.
For more competitive Overwatch news, follow @GosuOverwatch.