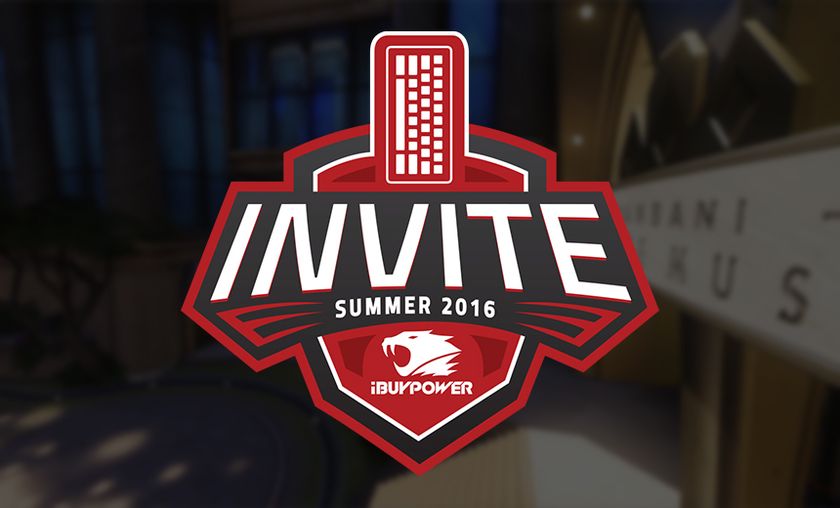 A signature conclusion to the iBUYPOWER Summer 2016 Overwatch Invitational
64 amateur teams, 8 Invited teams. Find out who took home first place in the iBUYPOWER Summer 2016 Overwatch Invitational.
The conclusion to the iBUYPOWER Summer 2016 Overwatch Invitational occurred this past Sunday night. 64 amateur teams faced off in an open bracket until 8 were left. These 8 then played against 8 invited teams in a final best of 5 (BO5) bracket for a shot at a $5000 prize pool. Most of the invited teams had great success during the event while all of the amateur teams were unfortunately eliminated by the 2nd round. In the end, the final match pitted EnVyUs vs Cloud9 with EnVyUs winning 3-1, leaving Cloud9 2nd place and Code7 3rd. You can catch the championship bracket games on iBUYPOWER's channel in their twitch archives.
Staying on Top
In just about every round of the tournament, EnVyUs stayed dominant. Though they did have a bye due to missing teams, they only lost one map to Cloud9 in the finals, the first map the team has lost in a very long time. Even with that momentum, Taimou's and Talespin's powerful offense continued to take out  key members of Cloud9's team with the rest of the team providing support and capturing points. "Snowball" was a favorite word from commentators as EnVyUs constantly captured objectives and held up impenetrable defenses to end the match with a 3-1.
Team Power Gap
When you start to compare the scores of invited vs amateur teams, it's clear the invited teams dominated almost every match. The non-invited team that had the best success was Nubris, a top ranking team with a strong track record, who ultimately fell to Luminosity Gaming in round 2. While it's a good format to get lesser known teams to face the best of the best, some way wonder if it's a bit too lopsided if the invited teams will dominate anyway.
The EnVyUs winning streak is now up to 38, leaving some to wonder if anyone can take down this behemoth of a team. Everything is leading up to the biggest event of the summer: The ESL Atlantic Showdown at Gamescom. Less than a month left for teams to prepare and for the world to see what team will be on top.
Follow us @GosuOverwatch for all your Overwatch news