GosuGamers Overwatch is recruiting crew members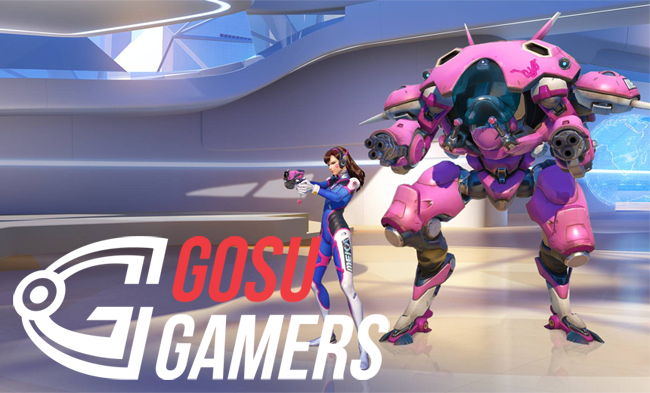 Ever wanted join the behind the scenes world of eSports? Do you absolutely love Overwatch? Join us!
Overwatch was released several weeks ago, and the scene has grown at an incredible pace. In order to keep up with that growth, and provide for the community, we need to expand our crew as well. This is why we are looking for enthusiastic Overwatch fans who want to get experience in the eSports industry, to reinforce our crew.
About GosuGamers
GosuGamers is the #1 global eSports media with a monthly audience of over three million people, specializing in Dota 2, Hearthstone, Counter-Strike, Heroes of the Storm, StarCraft 2 and Overwatch. The site was founded way back in 2002, and in our thirteen year lifespan to day has evolved into the premier place for eSports coverage - providing news, featured content, VODs, replays, player and team rankings, a matchticker and in-depth event coverage
What being part of GosuCrew will give you
Experience and exposure within coverage/journalism in esports: GosuGamers is a great place to start your writing career and publish your work on a well-read platform.
 
Get to know all the pro players and names you admire: We maintain good relations with a large part of the pro player community, giving our crew a great opportunity to meet and interview with nearly any top team they might be interested in.
 
Contacts to player/team managers and eSports organizations: Build your connections with the people in the industry.
 
Be one step ahead of everyone else when it comes to knowing the happenings on the scene.
 
A chance of helping your local scene grow: Overwatch is still in its infancy but there's already a ton of competition all over the place, much of which eludes our sight. If you're passionate about your local scene, come and write about it!
 
 Work with friendly, open-minded people who also happen to share your love of Overwatch!
 
Additionally, we're always happy to help our outstanding volunteers in their future career steps. We'll happily write you a letter of recommendation if your work has really been great and many crew members have used this opportunity to move on and work for other eSports companies or non-eSports media. There are many opportunities for increased responsibility and influence for those who excell as a volunteer crew member.
 
What being part of GosuCrew means/requires?
 
Put in a few hours per week to help out with content/coverage: As all GG.net crew members work on voluntary basis, it's entirely up to them when, how much and with what they want to help. You will be working with your crew leader closely to coordinate some tasks, but most of the time you will set your own tempo.
 
Take initiative and assign tasks to yourself: we love people who don't need to be babysat and ordered around (this is not the point anyway). If you want to write an article about an event – go for it. If you want to help the player rankings or interview a pro player – just ask.
 
Use Skype and crew forums to communicate with the crew: our guys are online most of the time, busy not having lives and all…
What kind of people are we looking for?

We are looking for passionate Overwatch fans that want to work in eSports. No direct experience within the industry is necessary, and we will teach you everything there is to know. If you are interested, kindly send an e-mail to [email protected] with subject "GosuGamers Overwatch section application", including in the body:
Name:
Section your applying for:
Role you are applying for:
Location/timezone:
Your skype account where we can reach you:
Your end goal working within eSports:
How we can help you reach that goal:
 
Editorial

Editorial staff are responsible for all text-based content on the site, ranging from news posts about tournaments, transfers, players, events and so forth to unique content, including interviews, guides, tournament previews, columns, player and team profiles, event recaps and so forth. The pen is yours and our blank pages are limitless.
Editors are expected to be able to write proficiently in English, though a degree in it or having it as first language is not required. You also don't need to have extensive background in writing and while experienced scribes will have no problem fitting in, we also have managerial crew with years of writing behind them who can guide the less seasoned.
When applying for editorial, please also kindly provide a piece you've written on Overwatch, or an eSports topic at least. We just want to see your command of English, no CVs or portfolios are required. 
Requirements
Love Overwatch.
The ability to think creatively and create readable, interesting content.
The ability to take direction, criticism, and work on editorials as a team.
A love of writing: if it feels like work your going to have a hard time.
Analysis
At GosuGamers, we have a dedicated Coverage team that tracks all events and matches that occur. Through them, we are able to store massive amounts of information. Most popular maps, game lengths, player statistics - we are constantly growing our database of valuable information of the scene. To help us share that information with the world, however, we need analytical thinkers that can take a big collection of data and condense it to its most significant conclusions. If that sounds like something you'd be interested in, then we can't wait to talk to you!
Furthermore, there is always a deeper level of information that can be highlighted. Some information will therefore have to be tracked by the analysts themselves. Think the speed of charging ultimates, based on team or map. Or the amount of time that people have to spent finding Health Packs. It is important to us that Analysts are as passionate about the more subtle dynamics of the game as we are ourselves.
Analysts are expected to be proactive, and support both the coverage and editorial crew with their in-depth knowledge of the scene. Our data collection methods are always up for improvement, so you will be able to actively shape part of GosuGamers' brand. 
Requirements
Love Overwatch.
Actively follow the competitive scene.
A mind for numbers, and a critical mindset to filter our the significant from the insignificant.
The ability to keep innovating and revisiting different approaches to analysis.
Knowledge of data structures and experience with databases is a plus.

For more competitve Overwatch news, follow us @GosuOverwatch.