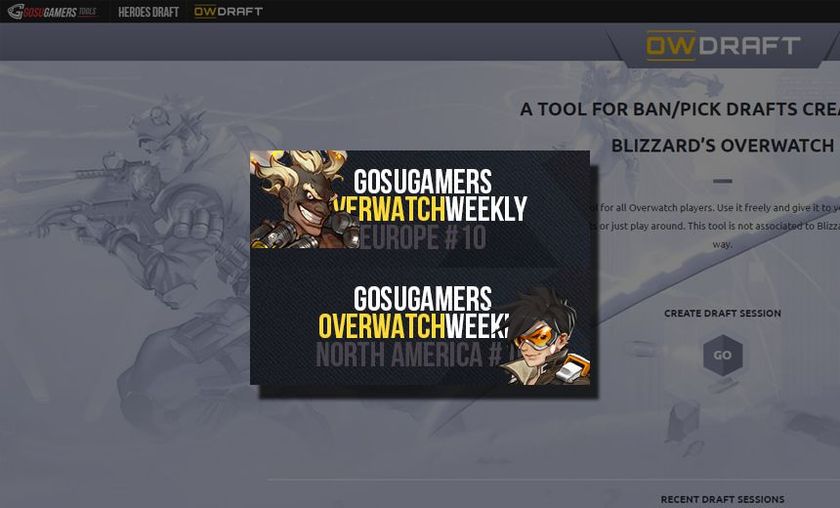 [APRIL FOOLS] GosuGamers Weeklies now using Hero Pick/Ban system!
After careful consideration, we have decided to implement a pre-game hero pick/ban phase.
Of course, this was our fun little April Fools joke this year. Hope we tricked some of you, and didn't annoy too many people along the way!
While we've thus far adhered to a policy of allowing teams to experiment in our weeklies, this approach simply hasn't been working. Teams instead have been playing whatever cookie-cutter composition the meta dictates, and this leads to very boring matches.
In addition, Blizzard themselves have made no effort to improve this, making very few balance changes in the past few months.
It took much internal debate, but we've decided that it's best for the future of Blizzard eSports if we implement a hero pick/ban system, effective immediately. We agree with the common opinion that Overwatch is more similar to a MOBA than a shooter, and this means the competitive scene needs hero drafting on top of the map drafting we implemented earlier. From now on, OWDraft.com will support this functionality and we encourage all other organizers to embrace this new standard.



Click the image for a larger size version.



The rules are as follows:
 
First, each team gets to ban two heroes in alternating order.
Next, each team picks 6 heroes in alternating order. Any hero that is picked is removed from the pool (Only one of each hero per match)
Once the match begins, no hero swapping is permitted. Any swap will result in immediate disqualification.
 
The first (but we think not only) tournaments that will put this into action are our own Overwatch Weeklies (EU & NA).
We really think that this will greatly improve the quality of Overwatch competition, and we're sure that you'll agree. Hopefully, Blizzard has the sense to follow our lead and implement this system into the game itself soon enough! Show your support in the comments below!
For more competitive Overwatch news and features, follow us @GosuOverwatch.