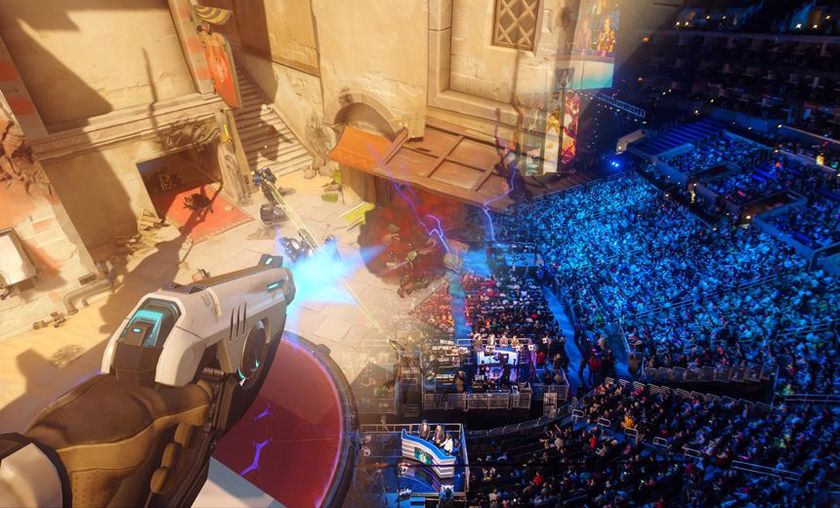 How soon can we expect official Overwatch eSports?
Over the past years, Blizzard has been known for two things: Making great games and making great eSports. Overwatch is going to be no exception.
Let's be frank here, if you are anything like us then eSports was part of the second or third thought you had after hearing about Overwatch's existence. Blizzard made the original big eSport (StarCraft), and has turned all of their last new franchises into eSports as well. So it's a safe and clear connection to make.
Blizzard themselves have been pretty clear about having intentions to turn the shooter into their next eSport, and unlike Heroes of the Storm there is still plenty of space in the shooter scene. With the recent acquisition of MLG, they might go all out for Overwatch.
So we know there is already an eSports division for Overwatch, and it looks like they are ramping up the size. What approach will they take this time? Something similar to the single World Championship circuit that their games had last year? Maybe they will immediately start with the triple Championship approach that was set up and is still ongoing this year? Or will we see them experiment with another format; perhaps a league similar to traditional sports or other big eSports. 
For now it's all about looking towards the next BlizzCon, which is still over half a year away. Surely, this is enough time for them to hire their team and give us something to look forward to for this November.
For more competitive Overwatch news, follow us on @GosuOverwatch.