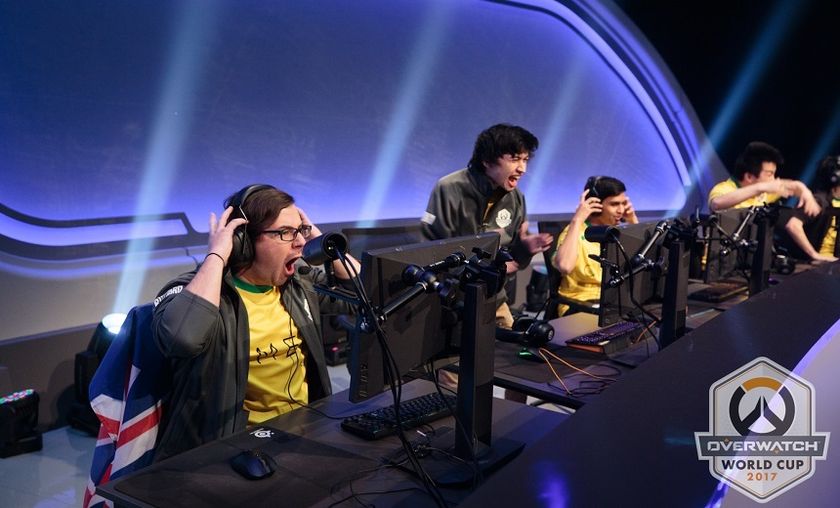 Exclusive Interview with the Boys from Down Under: Australia's Rqt and Aetar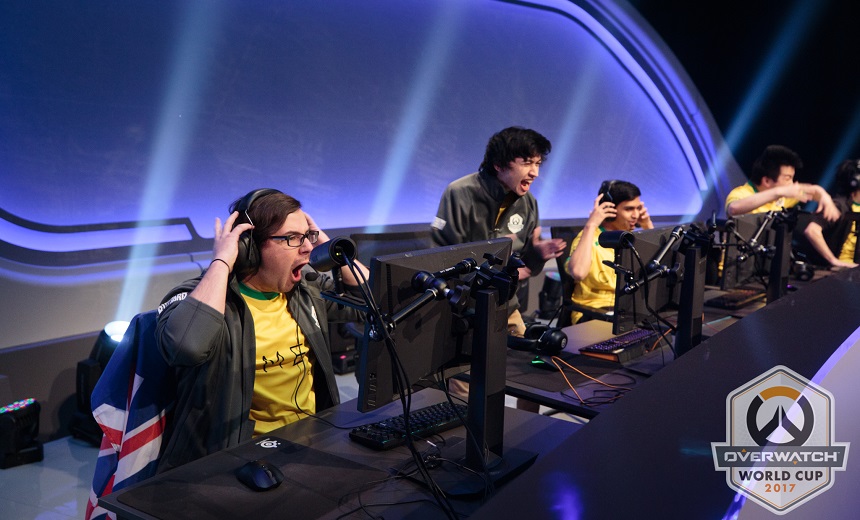 After strong results from Blank Esports at the Overwatch Pacific Championships, Team Australia would come into the Overwatch World Cup with high expectations. Emerging from a brutal qualifier stage in Sydney, Team Australia would wow the world by taking OWWC runners-up, Team Canada, to a game 5 in the Round of Eight.
First off, congrats on your performance. Your match against Canada was extremely close and won you guys many fans and accolades. What was your mindset going into the game? 
Rqt: We were feeling pretty confident about the match against Canada, to be honest we expected to win but we didn't feel too pressured since everybody thought it would be an easy win for Canada.
Aetar: We knew that we had the least practise out of most if not all of the teams (with Blank Esports participating in APAC). But coming off of amazing scrim results, we were ready to take it home for Australia and didn't care about what anyone else had to say.
How were you guys able to control the tempo early in the game? 
R: We took control of the game early playing a really aggressive dive style, and they weren't prepared for it. Slowly they began to develop their own aggressive dive and deal with our frontline a lot better. 
A: With our limited time, we stuck to fundamentals, played passively, and commed until we were all ready to execute a dive. Our target was usually the least mobile character we could get to, so usually Soldier/McCree, Mercy when they weren't running Pharah, and sometimes the Lucio. Our dives, and the fact that the whole team baited themselves during my blades, allowed us to keep Canada in check. 
Who were the biggest obstacles on the Canada side for you guys?
R: We were expecting the biggest obstacles to be their DPS players and while they didn't start off strong, they finished strong and Agilities' Genji deserves a lot of credit for being able to clutch out some really important fights for their team.
A: The biggest problems that we faced were xQc's Orisa/Winston play and Surefour's Tracer. xQc's play and Canada's comps after the break felt like we were against a whole new team. It's also obvious enough to see that Mangachu's Pharah was another huge problem, but our lack of practise meant that we didn't really have any strats to deal with Pharah other than just hoping for the best with our genji comp. As depressing as it is, it meant that basically every time the enemy Mercy pressed Q and just played with Pharah, we had to accept that the teamfight was lost.
Aetar, your performance stood out as you were able to clinch a lot of key kills in the games. Did you feel intimidated going into the game? What is the biggest difference between playing online and playing on LAN? 
A: Sure, it might have been intimidating to enter the stage but I'm quite sure the whole team was confident going into the game against Canada, especially after our scrims in the morning.
Participating in Overwatch tournaments online feels like a very tame, laidback experience in comparison to LAN's such as the OWWC, which can be described perfectly with just one word, hype. Playing on stage, being able to hear and see your fans, it makes me feel as if I'm not just playing for the sake of the team, but for everyone else that wants us to win.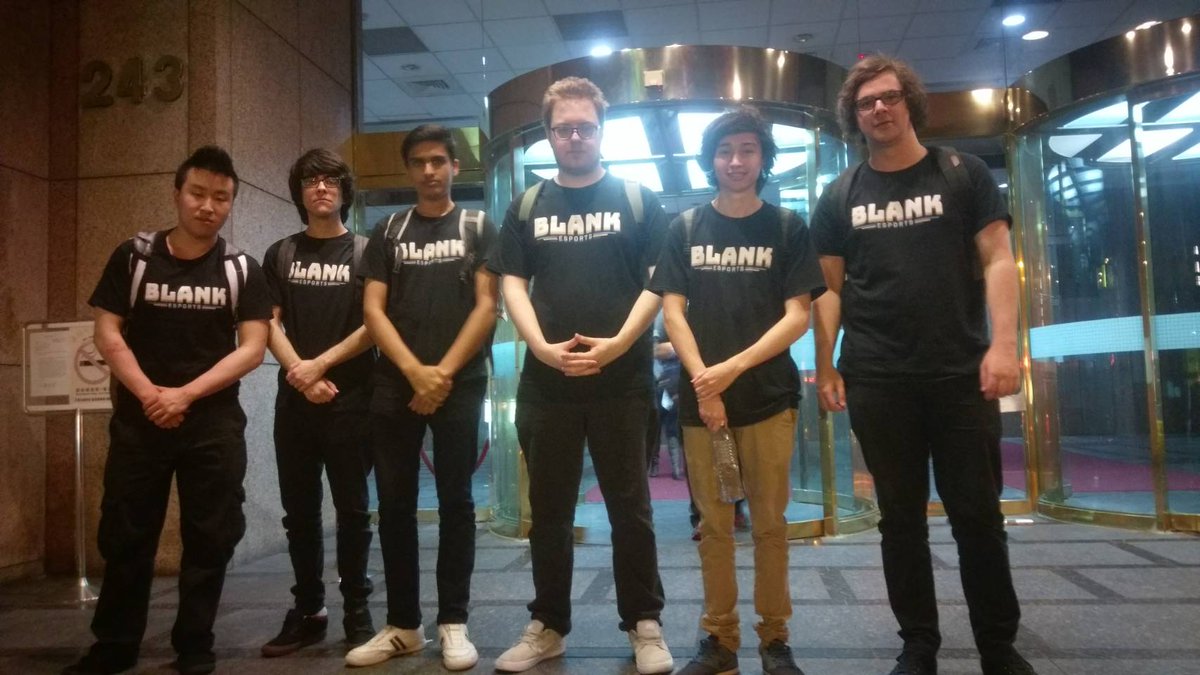 (Aetar) Talk to me about your teammates. What would you think are their strong points for an audience that might not follow Blank Esports?
Rqt - He makes the comps for the team and creates the fundamental strats we execute in game. He's willing to take responsibility for any of his own calls/comps and is easy to get along with.
Ieatuup - One of the strongest points of our team comes from the coordination of eatuup's Tracer and Trill's Winston.  Eatuup is the main targetcaller of the team and is an extremely scary Tracer to go up against.
Gunba - Gunba is one of those players that clutch the game when we're having the most trouble. In this meta, he plays Zen and either executes an enemy's Tracer with two clicks, or hitting 6 Zen orbs in a row and getting a pick across the map. Gunba and Rqt have also known each other for a long time, having played WoW together for years.
Kiki - He might physically look like a frail stick, but I assure you he is even more fragile. Ingame however, Kiki steps up and becomes another one of our key target callers midfight and has arguably the biggest voice out of all of us.
Trill - Trill, being our monkey main, has the final say on our dives, and his call determines who and when we dive. He is the crux of the team and, if need be, he even baits himself so that the rest of the team has more room to utilize our ults. 
The Asian regions have always been mysterious. Outside of the occasional strong team coming out of China, there seems to be a very inconsistent top tier of the scene. Talk to me about Miraculous Youngster. What makes them the current top Chinese team? Why aren't they the Shanghai team?
R: I can't go into why MY aren't the OWL representative of Shanghai because I simply just don't know all the details surrounding that. However I can say MY are an incredibly strong and creative team that always seeks to improve - even while dominating their local scene. China seems to still be figuring out how to slot all their talented players into a few lineups. Once they are more set on full and stable rosters, you can expect some really big things from the region. It's the only region that had Korea beat on average SR in the world cup and it's just a colossal region so it's naturally going to be really strong.
A trend in OCE region esports is the difference in practice culture in the scene. What do you think causes this to happen? How do you guys look to improve especially being so "isolated"?
R: The big thing about Australian esports is the culture and attitude differences. In any number of other countries there's a legitimate career path to follow in this industry; however for Australians, it's a lot harder because the region hasn't developed that same understanding and infrastructure as other countries that allows it to happen. 
A lot of your practice comes against the SEA/Korea/China regions. What do you feel are the big takeaways from your scrims? 
A: For each major patch/meta, scrims usually consist of firstly experimenting with comps for each map and finding the comp that fits the best with the players in our team. Once the comps are set in stone, it's just an endless grind to perfect the comp, the comms and our playstyle as a whole before it's time to play in a tournament. 
Since our most common scrim partners from OPC S1 were Korean, it does feel like we have a better read on Korean comps, but the degree to which a team can execute a certain comp varies greatly. 
R: The biggest thing for Australian teams is to not get complacent. It's important to always improve even if you are the best or one of the best teams in the region, otherwise you'll stagnate and never catch up to international teams. Before we went overseas to OPC S1 (Overwatch Pacific Championship) we were scrimming Korean teams on 160-220ms because we'd rather practice against good teams and get trashed rather than just beat teams and fail to learn in Australia.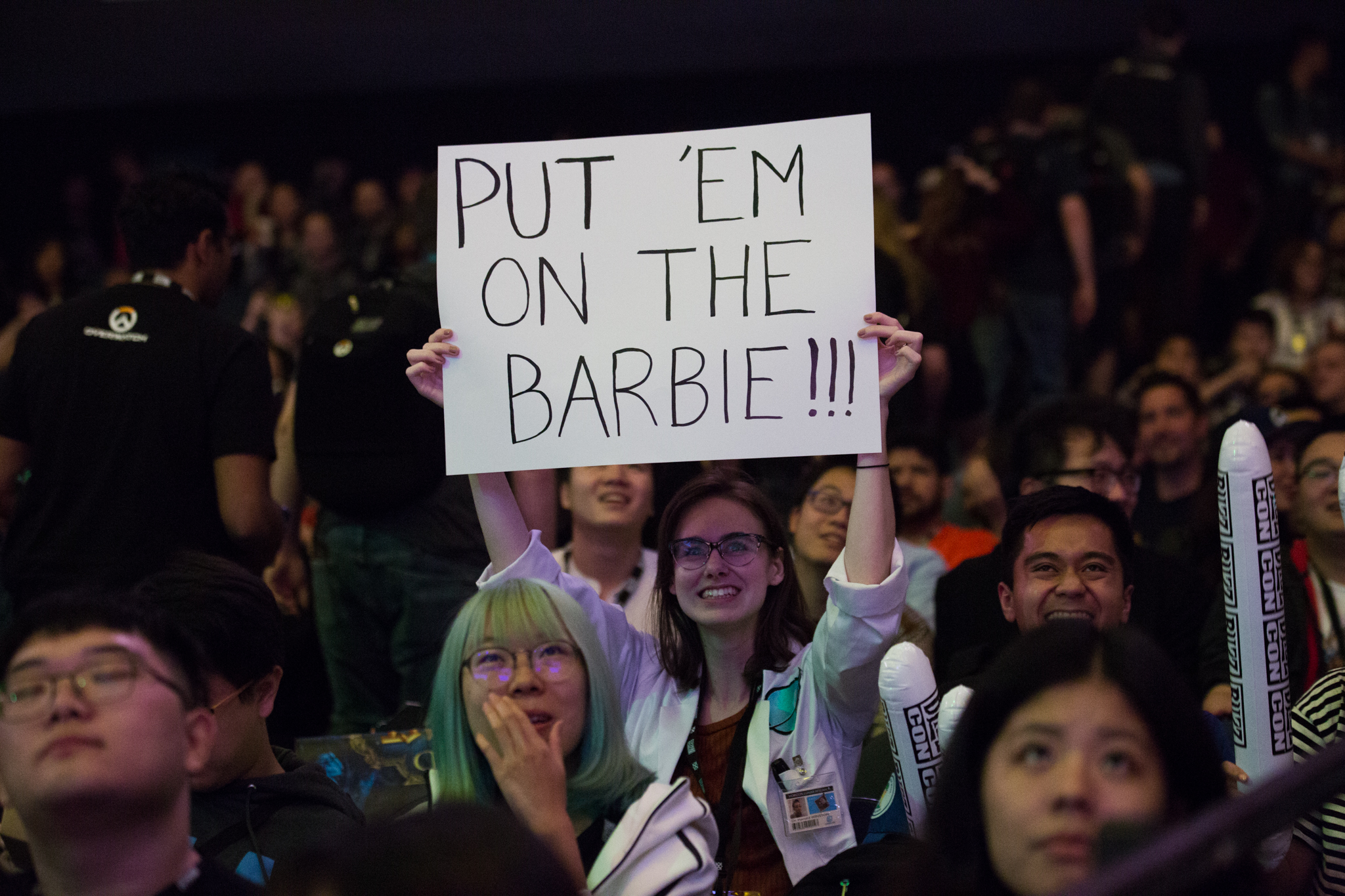 Do you think there is an unique "Australian meta"? What does the OCE region do better than everyone else?
A: While some teams/regions do have their own trademark comps and strats, it does feel like the meta at this point in the game is very predictable. That isn't to say that Blank just go with the standard, but rather that we do utilise some of the more niche comps we come across. Blank ran so many crazy comps in APAC.
I don't think there's anything in particular we do better than other regions. Honestly, we might not have the tournaments, the coaches, or anything else, but we've (Blank Esports) persevered far longer than many team. We've shown that we can compete at an international level, even with the short end of the straw.
The SEA region oddly has had the most consistent tournament schedule in contrast to other regions in the world (EU). Does this change how you guys plan practices or prepare for the future?
R: The SEA region has had a really healthy tournament ecosystem, largely thanks to Blizzard Taiwan for OPC Seasons 1&2. It makes practice for our team a lot easier as we are able to stay in Taiwan and practice against Korean and Chinese teams on very similar ping (much better than the old 160-220ms). 
There was a definite lack of OWL presence from the OCE region due to what I expect are ping differences. Is there any plan for OCE players to move to NA or EU to prepare for OWL Season 2 tryouts or the mid season signing period?
R: There's a number of reasons why there isn't a current OWL presence in Australia (much like a number of other countries), and I expect them to begin to rectify this as they expand the league. For now with the signing closed I don't think many people will look to travel overseas, other than complete teams potentially playing in international tournaments. 
A: As far as I know, no one is really prepared to take such a bold and risky move for something as unreliable as a spot in the OWL. We can't all hope to be as fortunate and determined as Custa.
I'm sure the whole team would die for OWL offers and optimistically, our World Cup performance might have put some of us on the radar for future OWL teams.
What do you think needs to change in Western (Non-Korean esports) in order for the rest of the world to catch up?
R: There's so many different factors that add up to the dominating performance we've seen from the Korean teams not only in Overwatch but a wide array of games. I do believe it's possible to catch up, but I'm not entirely sure how it would be done.
A: With the recent lack of tournaments between Western and Korean teams, I don't think we can really say that Korea leads the OW scene by a longshot anymore. 
Any last shoutouts or thoughts about OWL/OWWC?
A: Props to Surefour for the 200IQ Pulsebomb play that might have just bailed Canada out of a loss. Shoutouts to all the fans of Team AUS and all the cool people I had the pleasure of meeting at the OWWC. Although the result is depressing, it's more than what we could have expected especially considering that we only practised for like three days, and we only started playing Genji comps the day before the tournament. 
R: I just want to thank Blizzard and everyone involved in the OWWC, it was an honor and an amazing thing to be part of and especially thanks to the support and hospitality provided by Blizzard. They treat the players incredibly well.
Thanks for the interview! Hope to see more of you guys very soon.
For more competitive Overwatch coverage, make sure to follow us on Twitter @GosuOverwatch