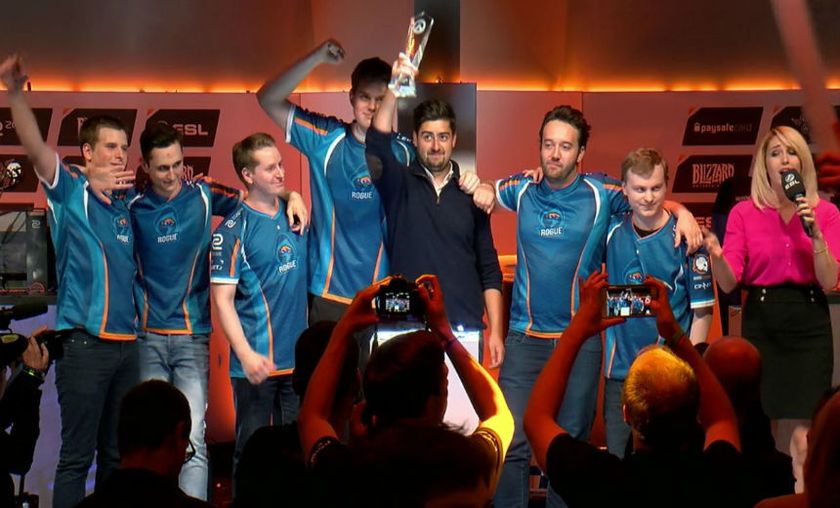 uNKOE: "We do not want to lose a game without any pretense, we train to correct any small mistakes"
As the days count down to the beginning of the Overwatch League, it is always a pleasure to be able to closely look into the mindset of teams, such as Overwatch PIT Championship NA winners: Rogue.
How are you and the rest of the team feeling after the win?
The team and I are pleased with our performances, our training has paid off a lot since we arrived in North America, we do not want to lose a game without any pretense, we train to correct any small mistakes. We try to be perfectionists about our playstyle, we don't want to make any costly mistakes. To answer the question, we are always disappointed after a win because we never play to perfection.

How was the competition this year? Any highlights you personally want to point out?
The competition for us this year was lacking since we were not invited to APEX Season 2. So, we decided to come to the North America to compete in online tournaments and potentially compete in upcoming offline events.

Compared to other tournaments how was this one? Any hopes for the upcoming overwatch League?
From my perspective, between the PIT league and the Alienware monthly, there isn't a difference. When it comes to the group stages we are never too worried. Then for the bracket, we have a little more difficulty, but not that much. Recently, our worries come from the matches against Selfless.
Concerning the Overwatch League, I do not have too many expectations, I just hope it's going to go very well for the future of Overwatch and for us!

How was the move to NA for you and your team?
Our move to America has gone very well, Las Vegas is a dream city to visit, but to live, it's even better! We do not miss anything with Rogue staff. It is a pleasure to play for this organization and to be taken care of in this way.

Who do you believe are the top players in your role?
In my opinion, the top three players in my role are: Chipshajen / Roolf / Ryujehong.

Anything else you'd like to add?
I would like to thank our manager Philippe "Lanf3ust" Rivain for all that he does for us, our sponsors/partners who have always supported us! (META THREADS / Steve Aoki / Clutch chairs / LEET / TheLoop / CVBN.Law) and of course, thanks to you for the interview! 
Thank you as well uNKOE!
For more competitive Overwatch news, follow us @GosuOverwatch.