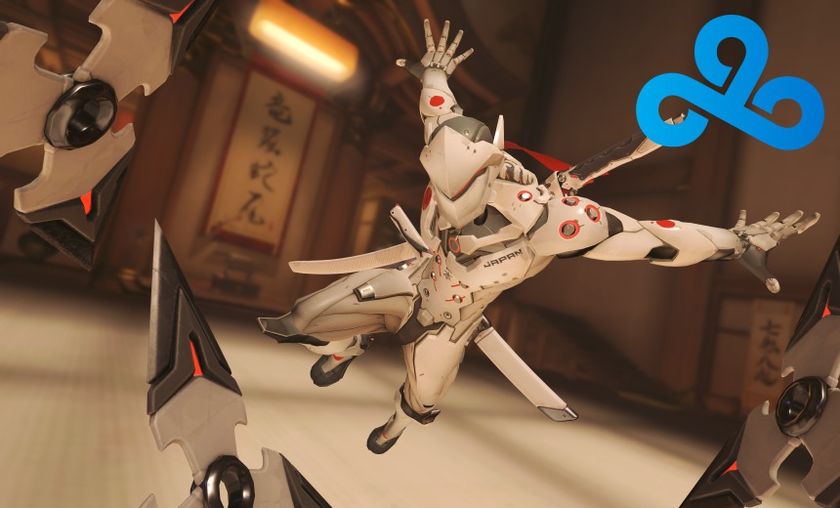 C9 roster shakeup: Debett, Grego, and Reaver depart, Ryb, Mendo, and Wolf trial
For many months, Cloud9 have been one of the best teams in North America. They entered the Overwatch Open second in NA in the GosuGamers rankings, and by the thinnest of margins they're still holding onto that spot. However with fnatic's commanding performance at the tournament, and rising teams in FaZe and NRG, many would say that such a high rank is no longer deserved.
C9's roster stayed intact after their disappointing early exit at Gamescom, but it could not survive a second consecutive unconvincing LAN performance. Main tank deBett was the first to announce his departure, citing a desire to focus on his non-eSports career. DPS Reaver and support Grego followed suit shortly thereafter, with the latter posting on the /r/CompetitiveOverwatch subreddit that his departure was due to "personality conflicts" that he believed were stunting the team's development.
With very little time to lick their wounds before the Alienware Monthly, C9 quickly invited Mendokusaii, ryb, and Wolf to fill in as DPS, tank, and support respectively. All three are still formally trialing for their positions.
Mendokusaii (often shortened to Mendo) was part of the original FaZe team, and stayed on with the brand as a streamer after that team disbanded. Most recently, he competed in the GosuGamers NA Weekly #18 as part of the team Barcode. With a high skill level, a deep hero pool, and a popular stream, he's been one of the most talked about free agents for a while now.
ryb is hot off a stellar performance at the Overwatch Open for Misfits, where he filled in for Skipjack. With Misfits winning the event, it was only a matter of time before ryb was picked up by a top team. His style isn't flashy (like, for example, Rogue's Reinforce), but he's an effective, stable anchor player – exactly what you'd want in your main tank.
Wolf played most recently on Team Solo Mitt, and before that was on the now-defunct Northern Gaming team. On both of those teams he was a DPS player, but for C9 he's been slotted in as the "not Lucio" support.
In three games, we've been able to see both the potential power and the potential pitfalls of this Cloud9 lineup, should it become permanent. C9 looked lost and outclassed against Liquid in their first game, but improved over the course of the night. After falling 0-2 to Liquid, they beat RiseNation 2-1 and Selfless 2-0, although admittedly both of those teams are weaker than Liquid.
Mendo's deep hero pool was a liability early, as he jumped from one to another very quickly, struggling to gain traction. Once he did gain traction, he was frightening. He looked best on projectile heroes Genji, Pharah, and Mei, but also played Winston, Tracer, McCree, and Hanzo in C9's ill-fated bout against Tempo Storm. If Mendo stays on the team, it's likely that the DPS split will be Surefour on hitscan and Mendo on projectile, although both can play either at a high level.
If you didn't know ryb was new to the team, you'd think he was a long-time member. He put on a quietly effective performance in his first three games, keeping allies safe but rarely creating big plays. KyKy is one of the world's best Zarya players, and C9 has always looked significantly better when KyKy is on Zarya than when he's on anyone else. If the new-look C9 builds their compositions around their Zarya, which they should strongly consider, then ryb won't need to be the playmaker. KyKy/ryb has the looking of an excellent tank pairing.
Wolf had the least impressive night of the three debuting players. He wasn't bad, but in a meta where strong Ana play wins games, he didn't look great either. Part of that may be the team he was working with – Surefour isn't the best Reaper in the world and they ran only two tanks for Ana to charge her ult off of – but the bigger issue is that he's a DPS that's being asked to play support, and clearly doesn't have much experience at it. Even on the most DPS-oriented of supports, Zenyatta, he looked outclassed. I wouldn't say that he's a liability on the team, but he's also not going to deliver the clutch plays that are the mark of elite Ana/Zen players.
C9 certainly looks like it has the potential to regain their status as an elite team. There are kinks that need to be ironed out, but they're making rapid progress in that as the Alienware Monthly progresses. But only time will tell if they still belong in the conversation with fnatic and EnVyUs at the top of the North American table.
For more competitive Overwatch news, follow us @GosuOverwatch.