StarCraft II: Blizzard reveals more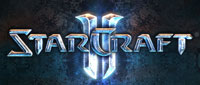 Blizzard speaks more about Starcraft II at their press conference.
Some short interesting facts:
StarCraft II has been in the making since 2003, when TFT came out.
No fourth race will be added.
The game will be released "when it's finished".
Here's the full summary:
The panel debate discussion was opened earlier today where the press could ask questions to some of the most influential people within Blizzard, including the President of Blizzard, the Lead Producer, the Lead Designer and others. The press got to ask questions which Blizzard would answer in turns.
Four years of development so far
The first interesting fact that came out of it was that StarCraft II had indeed been in the makings since 2003, just when WarCraft III: The Frozen Throne was released. That gives it a total of four years of development so far by a team of around 40 people. Things might have gone quicker had World of WarCraft not drained so many resources. However, Blizzard now said that "
We don't really have a budget; we'll spend as much time and resources as we need to make this game great.
"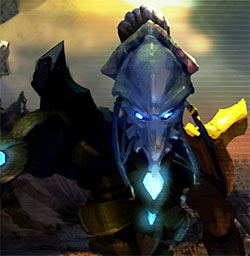 Videos not on full speed
Another interesting note was that the demonstration videos, seen live in Korea and replayed on YouTube, were
not played at full speed
. StarCraft II will also have an option to play at faster and slower game speed.
Other ingame notes
Forget a maximum of twelve units in a battle group. Blizzard said that there will be no limit as for how many units a user can control. They also said that there will not be another race on top of the existing three. The system for harvesting minerals to create a stable economy will go through "
some enhancements, but it will still be very similar to the resource management in Starcraft, and just as important.
"
Several comments were made about the sequel looking very much like the original. Blizzard replied by saying that they wanted to please both pro and hard core gamers and that they have intentionally designed the gameplay to be very similar to the original StarCraft.
Comments on the storyline
No more information regarding the story line was presented, apart from Zeratul, Jim Raynor and Kerrigan appearing throughout it. The game will feature a "groundbreaking single-player mode" according to the official website.
Ghost, other games and platforms
Blizzard explained how StarCraft was something many within the company had wanted to do for a long time, as an answer to the question why Diablo III was not announced. They also mentioned that the company "
isn't just a massively multiplayer company
". Blizzard also said to keep focusing on PC rather than console games in the future; StarCraft will come to PC and Mac only.
StarCraft 2 will release "when it's ready".
Links
IGN.com
- Source (Partly)
GameSpot.com
- Source (Partly)