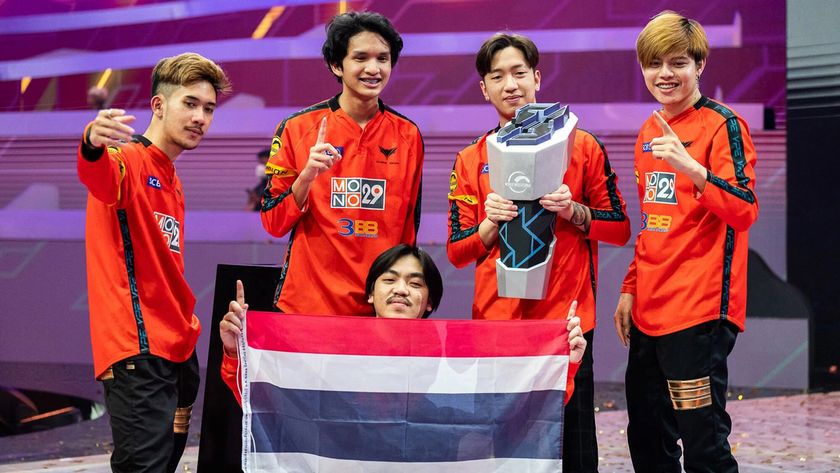 Vampire Esports emerge victorious at PUBG Mobile World Invitational 2022
Image: Krafton
Vampire Esports has secured a win in one of the biggest PUBG Mobile tournaments of the year. 
The PUBG Mobile World Invitational (PMWI) 2022 has drawn to an epic close, with Vampire Esports emerging from the grand finals as the new tournament champion. The team from Thailand will take home a jaw-dropping $500k of prize money - out of the tournament's hefty $2 million prize pool - and some bragging rights for good measure. 
Vampire Esports scored the victory on the third and final day of PMWI 2022's main tournament. Team Falcons of Saudi Arabia ended up being the runner-up in second place, while Stalwart Esports of Mongolia came in third place. Team Falcons will take home $300k while Stalwart Esports take home $160k for their final placements, respectively. 
Here are the overall rankings: 
The tournament didn't end with a huge gap in points between these teams. Falcons came in under Vampire by 23 points, and Stalwart under Falcon by 17 points. It's worth noting that PMWI's previous champions - Valdus Esports and Alpha7 Esports - were not present this time around to defend their titles, so there wasn't a lot of pressure on Vampire to steal their thunder.
Like any tournament, we also saw a bunch of awards get handed out to the best-performing players. Stalwart Esports' Action was named the MVP of PMWI 2022 with a grand total of 37 kills, taking home $10k. Vampire's Stoned was named Gunslinger, and his teammate SchwepXz also picked up Grenade Master. Team SouL's Hector earned Eagle Eye for long distance skill and Regans Gaming's GZ got the title of Medic for big heals. 
18 teams battled in PMWI 2022 over the course of 18 matches held over three days, but the festivities technically aren't over yet. We'll see the Top 5 teams all head into the Afterparty Showdown for more matchups, the outcome of which has yet to be seen. This will just be a fun series of matches for all the teams involved to either cool off or try to redeem themselves against the higher-placing teams, however - it won't affect the Top 3's slice of the prize pool. 
That's because there's a whole new prize pool to fight for at the Afterparty Showdown: $1 million. A total of 12 teams will fight it out from 18 to 20 August for a cut of that cash in Riyadh, KSA. Time will tell if Vampire's big win will carry them through the Afterparty as well.