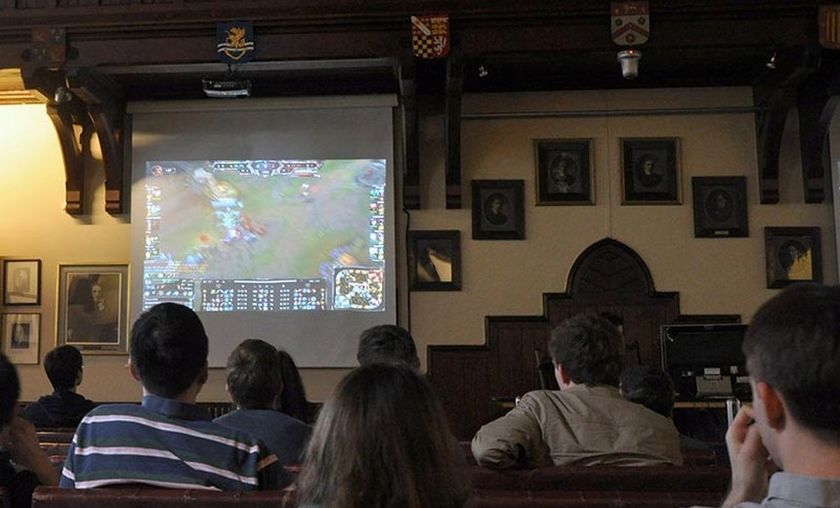 Cambridge and Oxford to dispute their esports supremacy this Sunday
The world's newest competitive sports come to the world's oldest rivalry: Cambridge and Oxford face off this Sunday in The Cambridge Union for Varisty esports glory.
Most of the world's rivalries date maybe a century at best: Ferrari vs Lamborghini, 50 years, Coke and Pepsi, 120 years, or from Australia, the fierce city rivalry between Melbourne and Sydney (Melbourne is clearly better by the way, although, I may be biased), 180 years. Oxford vs Cambridge, with an academic rivalry over 800 years old, and individual sporting rivalries such as the famous 'The Boat Race' almost 190 years old, leaves all in the dust by a long way.
You can now add esports to that list. Being run since 2014, the Varsity esports Tournament  has gone from strength to strength each year. The current standings see Cambridge having wins in 2014 and 2105, and Oxford taking out 2016. Who will take this year? You will have to wait till tomorrow to find out. The showdown will take place in The Cambridge Union, the home of the oldest debating society in the world, a venue which later on this term will host United States Senators Bernie Sanders and John McCain in separate speeches. There are divisions for CS:GO, Dota 2, League of Legends, Hearthstone and Overwatch, and all the action will be streamed on the Cambridge University Digital Gaming Society's Twitch.
James Hinshelwood, the president of the Cambridge University Digital Gaming Society and first year computer science student from Selwyn College, is playing in the CS:GO this year. When asked about Cambridge's overall loss last year, he had the following to say:
"
I'm hoping the influx of new freshers like me this year will be enough to beat Oxford. I would love to get revenge and I'm sure we have the skill to do it. In csgo, we lost to Oxford online earlier in the year, so it also would mean a lot to us to beat them on lan, where it really matters."
In Dota 2, Cambridge came out on top however. Gintautas Kamuntavičius, a second year maths student from Christ's College and captain of the Cambridge Dota side said that the team has 'verrrry big shoes to fill".
Bobby Hedley is the President of the Oxford University eSports Society. He wants to see Oxford retain the overall win from last year, but also to avenge their 2-0 loss in the Dota 2 (which he is playing). In response to questions from GosuGamers, he thanked Oxford's mid player Chris Yates for filling the void left by the loss of several 5k players from last year's team and coaching other players from lower MMR brackets in scrims. Although playing with an all new team, Hedley said:
"
I believe that the new team put together by our captain still has a good fighting chance at this year's Varsity!"
If you would like to attend the event this Sunday 30 April 2017, please see the Facebook event here.
image credits Wikimedia commons and Cambridge University Digital Gaming Society.