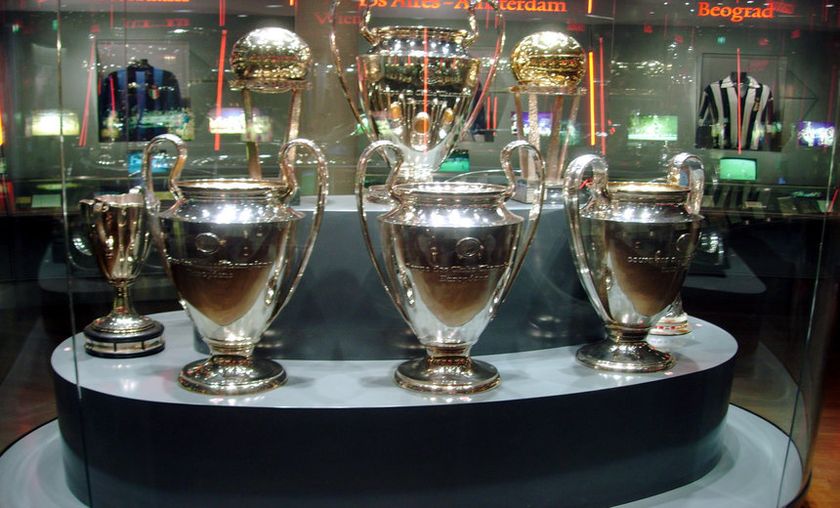 AFC Ajax sign Dutch FIFA pro, enter eSports
The Dutch club, famous for being a hotbed for young talent, today announced their first foray into esports with the signing of Koen Weijland.

Image credit: wikimedia, Karlinski73
Today famous Amsterdam club Ajax announced they would be the latest team to step into the world of eSports with the signing of 23-year-old Dutch FIFA player Koen Weijland. The club, known throughout the world of football as a serial producer of world-class talent, becomes the first in the Netherlands to take a step already explored by the likes of Manchester City, Sporting and other teams.
Weijland held the world number one ranking in 2010, 2011 and 2015 for FIFA International Soccer, and with the release of FIFA 17 coming soon, the club and Weijland will be hoping to ride the publicity for their own benefit. Earlier it was announced that Ajax, together with EA Sports, will open the FIFA 17 XPERIENCE on the Kalverstraat in Amsterdam, and with Weijland being given the number 39 shirt in the squad it's clear they've been planning for this event for a while now.
Former Manchester United goalkeeper and current Ajax Director, Edwin van der Sar, had this to say of their new signing:
"Koen is multiple FIFA-champion, inspires youth, has a personality that matches this club and is a big Ajax-fan. Reasons enough to be happy about our collaboration. Besides, we have been looking for new ways to appeal to young fans better."
He went on to discuss the synergy between futbol and eSports.
" This initiative can be seen in that light. We will not only support Koen in big tournaments, but also organize activities for our fans together with him. Finally, we find it important to contribute to more 'digital fun', as well as to inspire youth to pick up a ball and play football. These worlds can exist together very well and even complement each other. "
With Ajax having overseen the development of players like Edgar Davids, Dennis Bergkamp and of course the inimitable Johan Cruyff down the years, they are one of the most historically significant teams in the world of futbol. Recent times have seen the Dutch league slip a little, but with initiatives like this it is clear Ajax are not content to sit where they are, and wish to explore new ways to engage with young fans.