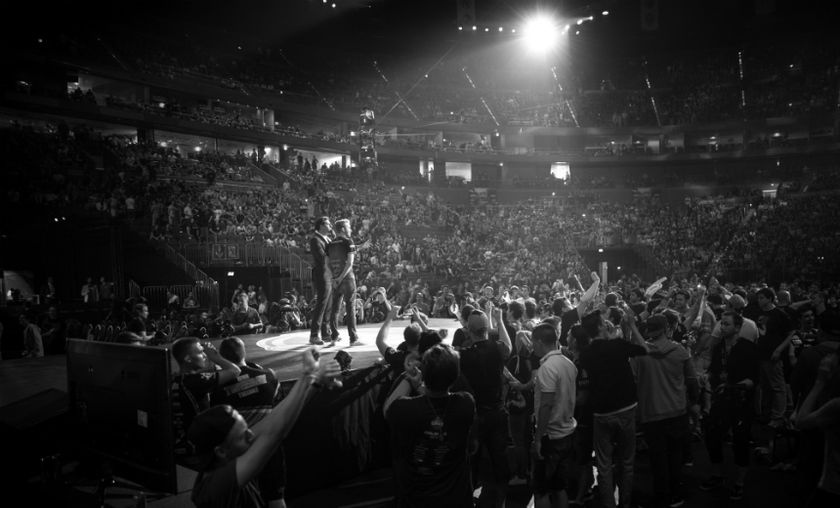 Sky announce airing of first UK 24/7 eSports TV channel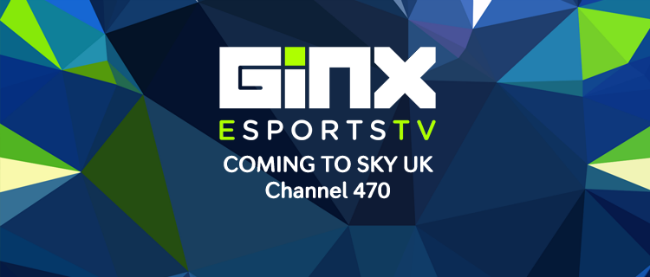 Image courtesy of Ginx TV
Sky - a popular broadcasting, broadband and telephone service provider - have announced the airing of a 24-hour eSports channel, which will reportedly broadcast various eSports events, one of which is Turner's ELEAGUE, currently underway. The initiative comes as part of the expansion of eSports into the mainstream, with millions of individuals already spectating said events online. 
Emma Lloyd, Group Director of Business Development and Strategic Partnerships of Sky expressed:

"
This is an exciting new partnership which will help us develop our understanding of eSports and its audience. At Sky we are committed to bringing new programmes and channels such as GINX eSports TV to support and extend our leadership position in content. We look forward to working with Ginx and ITV on developing a channel which will capture the growing appetite for eSports."
Sky, along with ITV, a prominent commercial TV network in the UK, plan to acquire shares of Ginx TV, producer of international video gaming TV channels. Together the trio aim to increase exposure of various eSports events, such as FACEIT's eSports Championship Series, Turner's ELEAGUE, Valve's The International amongst others. Titles covered so far include Counter-Strike: Global Offensive, Dota 2, 
Simon Pitts, ITV's Managing Director of Online, Pay and Interactive said:

"
eSports is experiencing phenomenal growth and Ginx's vision is to bring together two incredibly popular forms of entertainment – gaming and television – to create a unique, global proposition. We're delighted to be partnering with Ginx and Sky as part of our strategy to target younger audiences, develop new programming genres and expand internationally.
"
Michiel Bakker, CEO of Ginx TV Ltd. commented:

"
GINX eSports TV aims to add significant mainstream TV exposure to the fast growing eSports ecosystem. Complementing online streaming, with an entertainment-led approach, the launch on Sky and the rebrand across all our 37 million households allows us to help new audiences discover eSports and hopefully gives core fans a fresh perspective. I am also delighted about the prospect of Sky and ITV joining our shareholder roster, it goes without saying that the combined media footprint and expertise of both presents a significant opportunity for us to make a bigger impact, faster."
Previously, Ginx TV was only available on Virgin Media channel 290, however as of the 23rd of June, 2016 it will be available on channel 470 of Sky. Projections for the channel are ambitious, with aims to distribute to over 37 million households. There is no doubt this initiative will contribute to the establishment of eSports in the mainstream, exposing unheard masses of people to the wonderful phenomenon we all love.
Front page image courtesy of Patrick Strack/ESL
Source