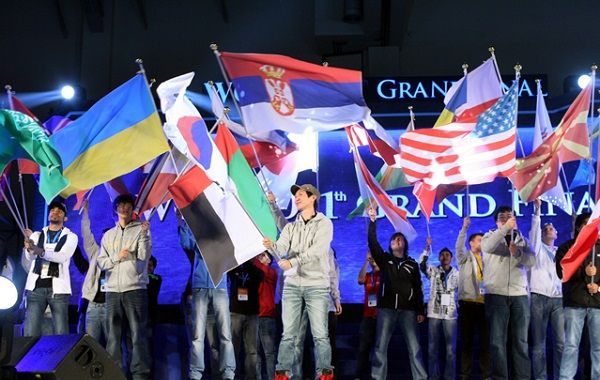 WCG closes doors after 14 years
​
According to CEO Brad Lee, the World Cyber Games will cease operations effective 2014. This announcement comes 14 years after the first event was held in 2000 in Yongin, South Korea.
For many years, WCG has been the crown tournament for all eSports. Originally developed to be the "Olympics of eSports", the World Cyber Games began its journey in South Korea, where the four editions were held. The 2000 season featured only five games - Age of Empires II, FIFA 2000, Quake III Arena, StarCraft: BroodWar and Unreal Tournament - but the list grew with every passing season. By the time WCG moved out of South Korea and visited the West for the first time in 2004, the line-up of eSports disciplines had expanded to seven, featuring games like Counter-Strike, WarCraft III and Halo.
Throughout its history, the WCG tournament has travelled to all of the major eSports regions, visiting not only South Korea but United States (2004, 2007, 2010), Singapore (2005), Italy (2006), Germany (2008) and China (2009, 2012 and 2013). The number of disciplines have also kept changing, featuring as many as 14 in 2008 in Cologne, Germany.
Though it has been one of the most emblematic tournaments in the history of eSports, the WCG has found it hard to stay relevant with the change of gaming generations post-2011 and the increasing demand for high-quality products. The tournament was subject to much criticism which pointed out the flawed Bo1 format in games like StarCraft or the bad quality of the stream.
Today it was reported that World Cyber Games will no longer operate starting this year and the last two events held in Kunshan, China in 2012 and 2013 were the last. In his letter to WCG partners, WCG CEO Brad Lee cites that the decisions was "made by the WCG committee  after considering the current global trend as well as the business environment."
Full statement:
"This year, World Cyber Games Inc. will not organize tournaments and events, including the World Cyber Games finals world.

Accordingly, each partner can use brand WCG in your country from this point. This decision was made by the WCG committee after considering the current global trend as well as the business environment.

This is a shocking news to you, we know, the entire staff of the WCG was surprised.

In 14 years, all you have to do what makes the best WCG become the greatest events in the world.

There are many great moments based on your dedication. Although the brand has disappeared but WCG spirit will remain forever in the hearts of each player and fans.

This moment is very difficult and painful for me. However, I must say goodbye to the WCG.

I appreciate the passion and enthusiasm of you in 14 years.

I hope your company will grow, prosper, and we will soon meet again.

Brad Lee

World Cyber Games Inc. CEO."
Source: onGamers