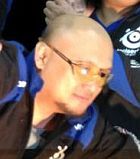 Dreamz replaces Neo.Int in TI3 East qualifier
Dreamz has been selected to replace the recently disqualified Neolution.Int in the Eastern qualifier of The International 3. Netolic expressed their displeasure over the selection on their Facebook page but it has been politely declined since.
Pinoys can browse with pride today as Valve has selected Dreamz to take Neolution.Int's spot in the Eastern qualifier of The International 3 earlier today.
We posted a poll on our front page a few days ago asking users to vote on the teams worthy to take Neo.Int's place and undoubtedly, Dreamz took the first spot by a big margin of more than 50% of the votes. Netolic.SG, For.Love and Joenet were close contenders for the spot but it was Dreamz's second place finish in the recent Pinoy Gaming Festival which secured them the qualifier spot.
The management of Netolic however, expressed displeasure over on Facebook stating that they were heavily underestimated in Valve's selection. Therefore, Netolic put up $1,000 for Dreamz to play them in a best-of-three showmatch to prove that Valve made the wrong choice but was politely declined by Dreamz later on.
To Netolic Sg. Thanks for the challenge. We usually welcome all Dota 2 games we can play. Since we only have been playing Dota 2 for 4 months now all experience we can get will help us improve our game. Unfortunately TI 3's eastern qualifiers will be held on Monday the 20th and we don't want to expose our new game plan and hero combinations before the qualifiers start. We will gladly play your team after the qualifiers are done if that would quench your desire to play us. Sorry for the delay but TI 3 is the most and only thing in our minds now.
Dreamz will be placed in group A of the Eastern qualifier and will take on LGD.cn on the 20th of May.