WCS Europe: Feast crushes through, MMA comes second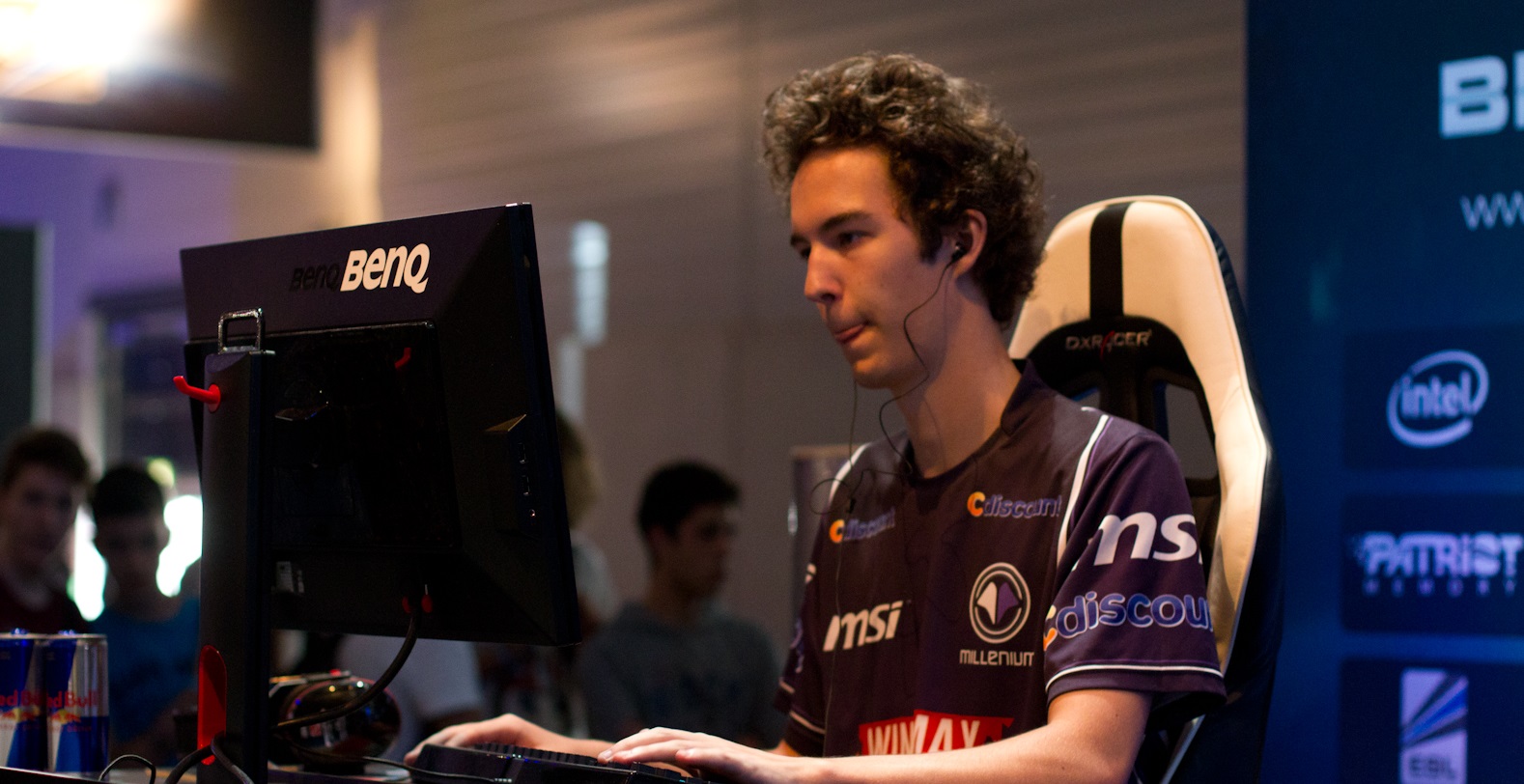 ?
The Belgian Protoss Feast caused the first upset on former GSL-Champion MMA who has been on shaky form in 2013.
More WCS Europe coverage
Check link for VODs, news and match info
Feast for crows
---

Feast opened up with a quick handful of stalkers to contain his opponent's greedy expansion first. Having restricted MMA's economy significantly, Feast added additional gateways and a robotics facility at his proxy pylon to try and bust the bunkers protecting the natural. After breaking into the main it was only a matter of time before MMA conceded the first game. 
The Korean swiftly evened the series on Bel'shir Vestige with a proxy factory that absolutely obliterated the protoss economy with a couple of widow mines followed by roaming helions to harass the exposed probes. Feast responded un-phased in game 3 with a proxy of his own. The oracles from his stargate were effective enough to allow him to get an operational expansion before his terran opponent, setting him up for a successful bust after adding additional gateways.
MMA rises from the ashes
---

Sortof took the first map from MaNa after scouting twilight council in time to prepare for the dark templar. This allowed him the time to get a significant army to repeatedly deflect the waves of protoss units. As drops from both players ravaged their infrastructures, Sortof was forced into an engagement that he was narrowly able to come out ahead of, thanks to his broodlords. The eventual remax and counter-attack sealed the opening game.
In game 2, zerg got another great scout off, seeing phoenixs early and reacting to mitigate the potential damage. There was constant pressure from Sortof, including eventually doom drops, in an attempt to kill a turtling MaNa before he could get to a maxed protoss death ball. However MaNa rode out the aggression, teching to carriers and the sheer force of his late game army was overwhelming. Well timed aggression from protoss and some fantastic phoenix harass allowed MaNa to clench game 3.
Hot off of his wins against Sortof, MaNa took the opening game of his next set with fellow protoss Feast. The Belgian hopeful bounced however and caused his second upset of the night winning 2-1 over MaNa and advancing to the Ro16.
MMA has shown hints of his former self since in 2013 after joining Team Acer but his results have been somewhat lackluster. These evening was one of those nights as his incredible multi-taskingwas too much for Sortof despite his incrincredible resistance in game 1. MaNa faired even worse in his games, with MMA maxing out in game one before his opponent was shy of 130 supply. The frustration of the polish star on his impending demotion as he questioned MMA on countering him before tapping out.
 With this, the Round of 32 is over and the second group stage is posed to commence May 14th when in Group A, the European duo TLO and Strelok go against two of the three Koreans to qualify - MMA and ForGG.