Naniwa, SortOf the only foreigners to survive the Ro16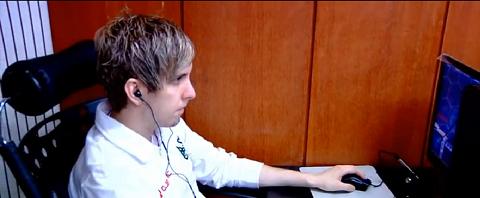 In spite of showing excellent results in the group stage, foreigners faced bitter defeats as DH Stockholm's playoffs commenced. The Swedes are the only two to make it out alive.
Koreans went 12-0 against the combined resistance of Europe and North America, establishing an overwhelming presence in the round of eight. The day began with maiming plays from the Zerg contingent who erased foreign hopes Stephano, Grubby ans Sase. Finally, Liquid`s
HerO
came in to end KT Rolsters newest recruit Puzzle in the only all-Korean match-up of the round.
The bottom half of the bracket went better for the foreigners but only because they were pitted against each other. In the only series that went to full three games,
Naniwa and SortOf
blazed out TLO and half of the terran presence in Kas. The two will play each other in the next round, meaning that there will be just one foreigner in the round of four.
To close the round off,
Gumiho
disposed of HuK advancing at least one Terran representative forward while community favorite
Jaedong
made short work of Verdi's Cinderella story.
The quarter final games are as follows: