Parting, Life, Innovation, Flash in Code S group of death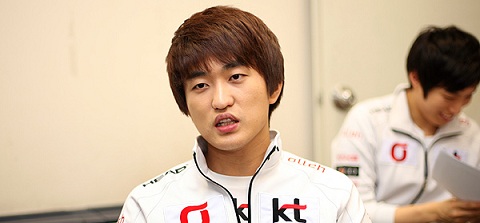 Scheduled to begin next week, the Round of 16 of GSL Code S is likely to become an extreme thrill as the tournament sees one of the most stacked groups in a long time.
Tuesday, April 30th, is set as the start date of the next round of Code S competition which will determine the eight players to advance to the first ever 2013 WCS Korea premier league playoffs. After the group stage drawing held today, the competition lines up to be a fierce one.
The highlight of the day is with no doubt the Group B of Death which has harbored Life, Flash, Parting and Innovation, a quartet with multiple premier tournament achievements and renown behind its names. Opening matches of the group are Life/Parting and Flash/Innovation, both of which have enough grudge history behind them to make them even more thrilling for the audience.
Group A and Group C come as trials for the Protoss race which nears extinction in this season of Code S. In Group A, Flying will face RorO and while sOs will play Bomber in Group C.
Group D is the only one lacking all three races and sees heavy Zerg presence and is also the only one to have KeSPA players in the minotority. Opening matches for it will be Symbol/Soo and Losira/Gumiho.
Schedule
Group A: April 30th, 11:10 CET
Group B: May 2nd, 11:10 CET
Group C: May 7th, 11:10 CET
Group D: May 9th, 11:10 CET