KingJ replaces YaoBai in Tongfu
For.Love has lost their newest addition, KingJ after just a month stint in the club. KingJ will be heading to TongFu to replace YaoBai after claiming For.Love members do not take the training seriously.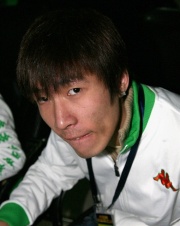 After just a short one month stint with For.Love, former DK player Yang 'KingJ' Zhou has called it quits and has jumped ship to join Zhi Hao 'Hao' Chen and Pan 'Mu' Zhang in TongFu.
Gosugamers reached out to KingJ earlier today and he told us that the reason he left For.Love was because, "For.Love is more like a home rather than a club". This probably means that the players in For.Love may not be taking training seriously and he is looking for a more dedicated team.
Taking the fall for KingJ's pick up is Zhi Xi 'Yaobai' Chan, TongFu's newest addition. YaoBai joined TongFu on the 14th of March after Xiang 'LongDD' Huang and Zhi Xi 'Veronica' Chen left the team. LongDD is now a part of LGD.cn.
Since their last roster change, TongFu has participated in G-1 League Asia qualifiers but was eliminated by NeoES.TH.
For.Love has not announced their replacement for KingJ but is expected to make one soon. For.Love and TongFu are expected to participate in Perfect World's upcoming 1,000,000 RMB Dota 2 tournament.
KingJ was seen playing as a carry for For.Love during the G-1 League qualifiers.
TongFu team roster:
Zhi Hao
'Hao'
Chen
Pan
'Mu'
Zhang
Zhao Hui
'Sansheng'
Wang
Jiao
'Banana'
Wang
Yang
'KingJ'
Zhou
For.Love team roster:
Han Ci
'Hanci'
Huang
Hao Hao
'8gk'
Zhang
Hou Yi
'You'
Yang
Xiong
'Zippo'
Zhou