Neolution drops Thai Dota 2 squad
Neolution has released their long time Dota 2 team during the weekend. Neolution.TH are now without a sponsor and will participate in tournaments with an undisclosed team name.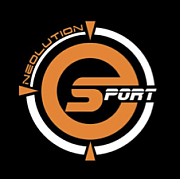 Giant Thai Esports sponsor has reportedly dropped their long time local team, NeolutionES.TH.
It can also be remembered that Pacific 2, previously known as NeoES.PH, was removed from the team upon their request to avoid any possible complications on the ADGSA.
CodeFreedom, manager of Neolution.TH told Rapture Gaming that the decision was not easy on their part. He mentioned the primary reason for this split-up is said to be the breakdown in the negotations of the support coming from Neolution.
The decision to part ways with Neolution.TH came quite surprisingly especially after the team's strong performance in G-1 League qualifiers against Chinese team, Tongfu. The team eventually dropped two games to Zenith at the end of phase two.
Neolution is still sponsoring four Dota 2 teams; Neolution.Orange, Neolution.Int, Neolution.G7 and Neolution.INA.
Source:
Rapture Gaming