iG make upper bracket mission impossible for EG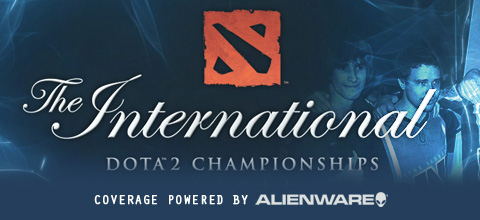 iG joins LGD and Zenith in the second upper bracket round. After three tough games, EG is knocked down into the lower bracket.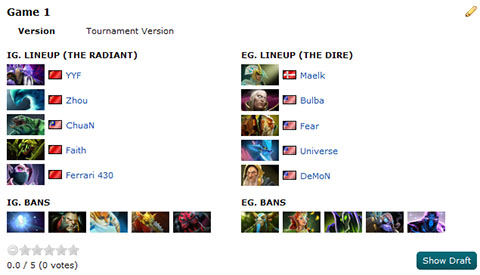 iG's ChuaN said it self-confidently: "EG is easy for us." This attitude was widely spread among the Seattle audience. Even our kurtcos predicted a clear 2-0 win by iG against EG in this upper bracket match. In game 1, everything was still going as planned: Playing with Morphling and Templar Assassin as well as the frequent ban Dark Seer, iG secured the opening lead against the Americans.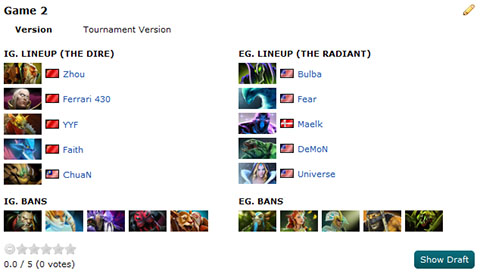 Map 2 however was the Resurrection stone for Team EG. Pushed by "USA, USA" chants from the crowd, playing Morphling themselves helped them to tie the score.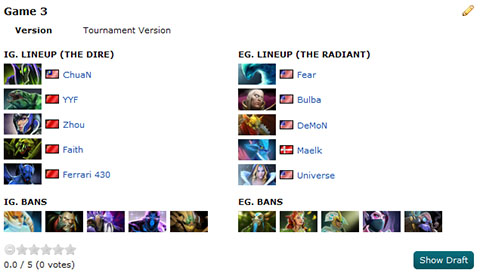 Going on a deciding third map, EG even opened with a Morphling firstpick. Luna was called a "throw pick" by Tjernobyl here in the press area. However, Rubick against Morphling and Bounty Hunter is a nice hero to have. You can't say EG didn't try or didn't have a chance, they were doing fine for a long time in this third game. In the end however, iG's teamfights are more accurate.
Upper bracket evolves into mission impossible for Team EG, after compLexity has already gone to lower bracket against Zenith, which also ended with a 1-2 score. Next up in Seattle is the much anticipated match DK vs. Na'Vi, where TobiWan and Slesh willow LD/Luminous and Ayesee/Draskyl as the third caster duo.
More information: The International 2012 coverage, Match Info