IEM returns with a revamped format
We are less than two months away from the new season of Intel Extreme Masters. On August 15th, one of Europe's premier events will go to Gamescom in Cologne, Germany, bringing along its brand new format.
With the seventh season of IEM, each stop along the way to the World Championship will go from sixteen players up to twenty-four. 16 of them will qualify online and the remaining eight will be determined from the 32-man open tournament, played on the first day of the event. Half of those thirty-two spots will be available for booking for "known SC2 professionals" and the rest will be handed out on a first come first served basis to those who come to the event in person and sign for it.
The open tournament will be divided into four double elimination brackets with the winners of the WB and LB advancing to the pool play with a high and low seed, respectively.
As for the online qualifications, there will be several tournaments, starting with the three stage European qualifier (July 12-19). For more information about how the qualifier process works and how each group is formed, check out the two infographics below (click for larger image).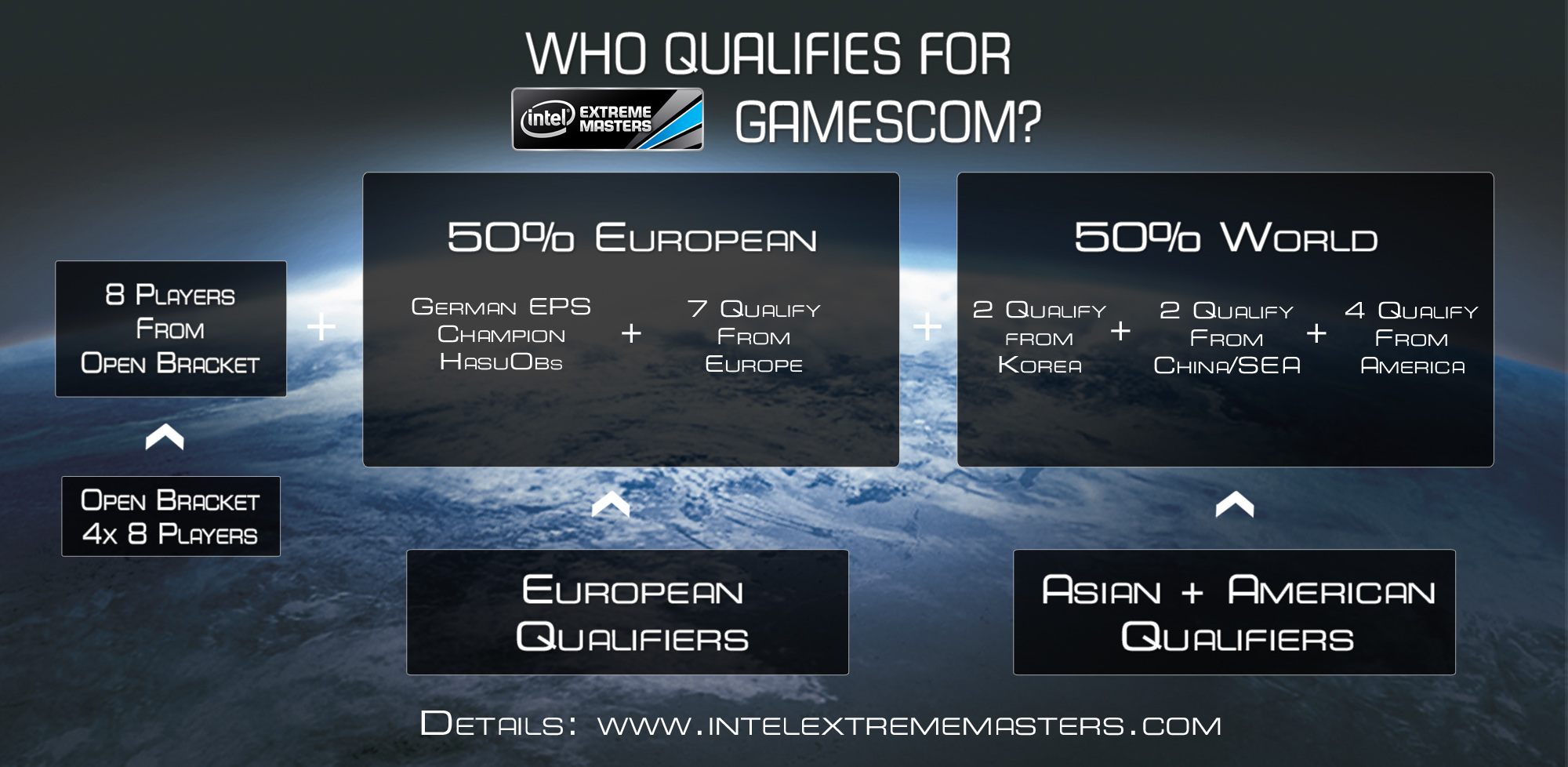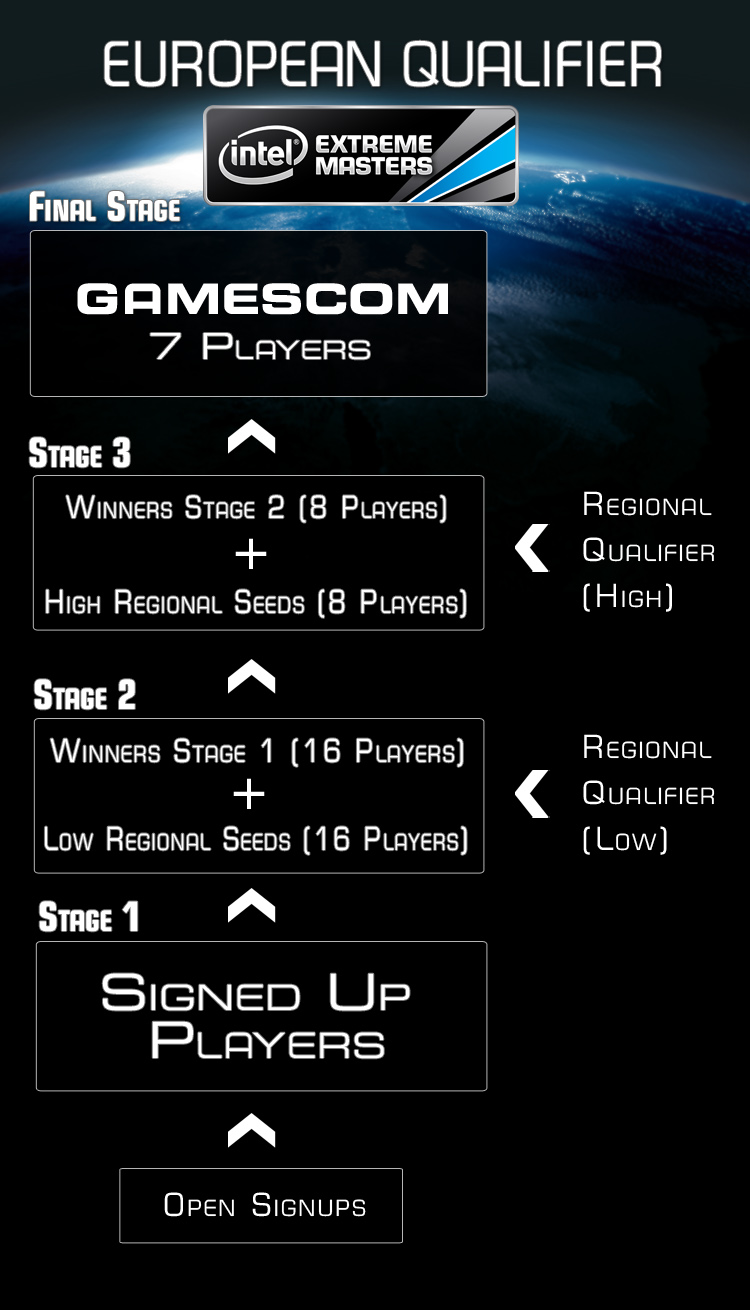 The top three from each group of six will advance to the playoffs with the winners getting a free win in the Ro12.
Source:
ESL-World.net