Premier League Week 1 Round up
The first week of the $10,000 Premier League has drawn to a close, with all the teams having played one match. Here is a round up of the matches and how the league table stands.


League Table

-
#
Team
W/L
Points

1
CLG
1/0
1

2
Darer
1/0
1

3
Dignitas
1/0
1

4
mouz
1/0
1

5
mTw
1/0
1

6
Na`Vi
1/0
1

7
coL
0/1
0

8
FnaticRC
0/1
0

9
Infused
0/1
0

10
M5
0/1
0

11
NEXT
0/1
0

12
Quantic
0/1
0


With just one game played for each team, the table does not yet reflect the true standing of the teams.

The week started off with the newly formed mTw team easily beating Quantic 2-0, with the latter showing some disjointed play maybe due to a lack of practice. For mTw however, the change in rosters seem to be paying dividends as they are showing the form the had when they took the DreamHack title.

Dignitas unsurprisingly beat FnaticRC 2-0 as well, with the recently transfered HoN team still showing unfamiliarity with the Dota 2 metagame and engine.

Darer continued their impressive form since overcoming their shaky start with a 2-0 win over Infused from Sweden. Waga and co. were just unable to cope with the Russians style of play and G's Storm Spirit and Queen of Pain went out of control.

mouz beat NEXT 2-0 in perhaps the surprise result of the round, seeing as how NEXT have been playing as of late. The first game of the series started of with a bang with SexyBamboe denying two of his teammates in a teamfight before the foghorn had even sounded.
Defending Champions Na`Vi got their title defense off to a good start with a 2-0 win over pgg's Moscow 5. The Ukrainians in truth never looked trouble, check out game 2 of the tie for a masterclass in Clockwerk Goblin by LightOfHeaven.

Lastly, we saw CLG take on Complexity. The Swedes, ran with Misery as a stand-in, truimphed 2-1 over the Americans. The first game was won by CLG, with coL taking the second with an unconventional NecroBook build on Faceless Void. However, eventually it was the Swedes who pulled through.
VODS can be found at this link. Organisers are aware of the sound issues and promise to fix it by the new round of matches.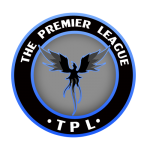 The second round of matches kick off tomorrow with NEXT taking on Dignitas, and CLG taking on newboys Fnatic two days later. The season might be long, but every point counts. How will the next round of matches affect the table?