$10,000 Premier League Season 2
After a relatively successful first season, which saw Ukrainians Na`Vi emerging the overall champions, The Premier League is back for a second season, with some changes in terms of teams invited as well as the point system.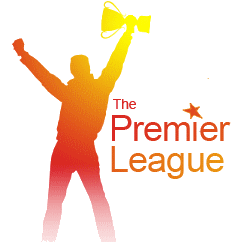 The prizepool stays the same, with first place walking away with $5000, first runners-up get $3000, and second runners-up win $2000. However, there have been changes in terms of the point system. Originally matches were a best of 2, with 3 points for a win and 1 point for a draw.


TPL Invited teams

Na`Vi
coL
CLG
Darer
Quantic
mouz

Its Gosu
WW
Fnatic
Dignitas
NEXT
Infs

Matches this season will be played in
best of three
format, with
one point
for the winner and none for the losers. In terms of scheduling, instead of having playdays,
one match will be played everyday
at 18:00 CET on weekdays and 17:00 CET on weekends, with Monday being a designated rest day. The league has also been expanded from 10 to 12 teams. Matches will of course be casted by
Luminous
from DotACommentaries.
Statement from Director
Laurent "Ange" Blum:
"We are very happy of the first edition success' which gathered more than 5 millions spectators and produced a lot of great games. Moreover, we have received a lot of feedback from the community and we took them into consideration in order to push the entertainment at his best for the season 2. We do hope here at the Premier League that you will all enjoy the season 2. We are doing the best for it. See you April 10th!"
Follow the Premier League coverage at their official
Facebook
,
Twitter
and
Twitch
channels. A website will also go live at www.thepremierleague.eu soon. GosuGamers will be there providing you with the latest news and matches from the event.
The second season of the Premier League begins
10th of April 2012
. Can Na`Vi defend their crown, or will we have a new champion? Only time can tell.