Quantic-Gaming pick up DD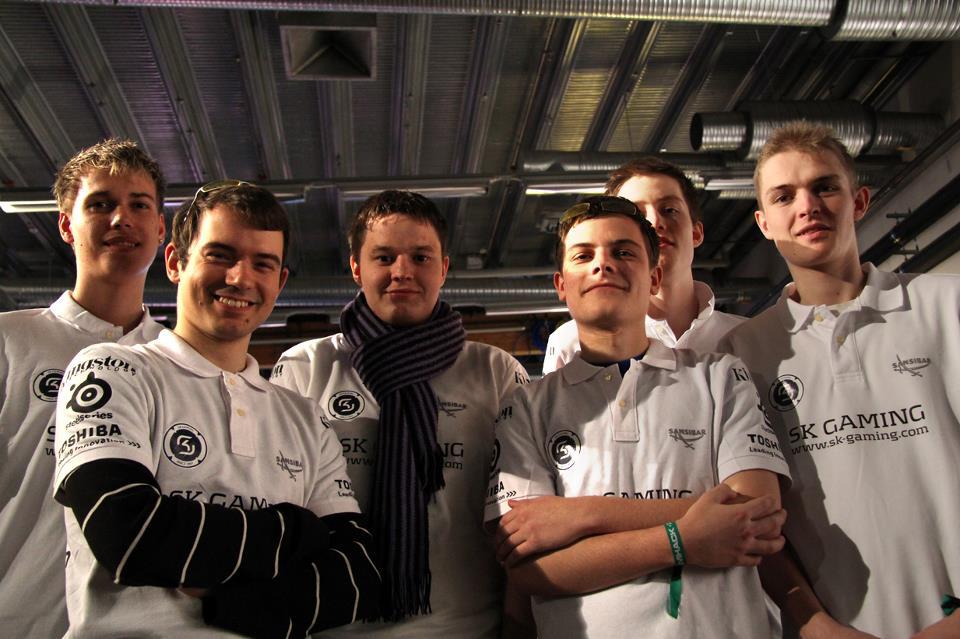 Angel, Ryze, miGGel, eatenfish, Link, CalculuS

miGGel
(Captain)
Name
: Mikkel Berg
Role
: Ganker, Semi-Carry, Solo
Former Team(s)
: nevo
Page(s)
: N/A

AngeL
Name
: Martin Olsen
Role
: Carry, Semi-Carry
Former Team(s)
: nevo
Page(s)
: N/A

Link
Name
: Sylvester Hoelgaard
Role
: Carry, Semi-Carry
Former Team(s)
: N/A
Page(s)
:
Facebook
|
Twitter
|
Blog
|
Own3d

Ryze
Name
: Christoffer Borregaard Winther
Role
: Support
Former Team(s)
: nevo
Page(s)
:
Twitter

MaNia-
Name
: Brian Strandby
Role
: Ganker
Former Team(s)
: MYM, Problem???
Page(s)
:
Facebook
,
Twitter
A constant in the Dota 2 scene since its inception, DD are one of the most experienced teams when it comes to Dota 2. Recently crowned champions of the Dota 2 Europe tournament and still going strong in The Defense, the ex-SK boys will now play under the tags of Quantic Gaming.
The core of the team was arguably formed after The International, when Link as well as Calculus replaced SyndereN for ESWC. They then participated in DreamHack as SK-Gaming where they came in 3rd place beating Western Wolves, then known as Team Shakira in the 3rd place playoff.
There was another change in personnel when Mania, back from inactivity joined the team with Calculus leaving, eatenfish also went into a coaching capacity.
They will now carry the Quantic tag into their next match which will be against Absolute Legends in The Premier League in 4 days time.
Quantic's Gaming Director Brad Carney:"Everyone here at Quantic is extremely excited to take this first major step into the Dota world. We feel that Dota 2 is only going to grow larger as a staple game within the eSports scene and we intend on being on the forefront as one of the tip-top teams around the game, we spent a long time talking to different teams and found that the guys at DD are some of the most driven and experienced players around. We are all very enthusiastic to have DD in our family."
Links
Quantic Gaming
- Source