SK-Gaming releases Dota 2 squad: 'Hard to see where Dota 2 is going"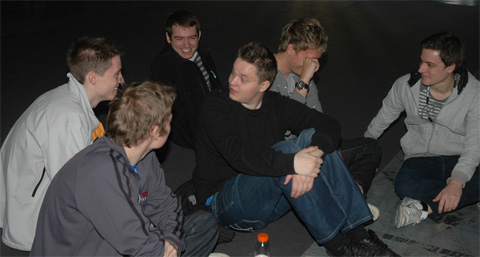 SK-Gaming decides to release their Dota 2 team after only two and a half months.
- It is hard to see where Dota 2 is going and it is still in the beta version, so we couldn't find an agreement between both parties," says SK player manager Min-Sik "reis" Ko.
The Danish squad MonkeyBusiness put pen to paper in November 2011 to be SK-Gaming's new Dota 2 team. The miGGel-lead team finished at third place at DreamHack Winter 2011 and at a first place in the first edition of the BenQ Dota 2 Clash.
The team's announcement of the disbandment further reveals that the team agreed on talking about better conditions at the end of January 2012. SK-Gaming management does, in their statement, underline how Dota 2 is still in the beta version and that it is hard to see where the game is going. Min-Sik ends his statement with that he hopes
"that they will find a new organization which can fulfill their needs"
.
Ex-SK carry Martin 'Angel' Olsen comments the split as follows:
"

It has been a pleasure working with SK, eventho it was only for a short period of time. After new year, we were to sit down and talk about future plans, and in the end we could not come down to an agreement, which lead to this decision. It was the best solution for both parts. I wish SK-gaming best of luck in the future. The team will from now on play under the tag dd. the meaning of it is free by all to guess."
SK-Gaming turned dd.:
Martin 'AngeL' Olsen
Sylvester 'Link' Hoelgaard
Brian 'MaNia' Strandby
Mikkel 'miGGel' Berg
Christoffer Borregaard 'Ryze' Winther
Alexander 'CalculuS' Rathcke
Source:
SK-Gaming.com