Mouz signs twiSta's EBIN, team to shift focus to DOTA2
Mousesports once again venture into the DotA scene, this time for DOTA2 with a team consisting of the Heroes of Newerth players from EBIN.
Closed in April 2009, the German eSport legend Mousesports said that they were not willing to host another DotA team. But with Valve's juggernaut title "Dota2" just around the corner, the organization has decided to sign five new players coming from the world of Newerth.
The lineup consists of the former FnaticMSI Finnish duo Trixi and Rexi. Trixi, who was seen playing for the "Oranges" during the North American StarLeague finals in Heroes of Newerth, will now shift over to the "Reds" to team up with his old team mate.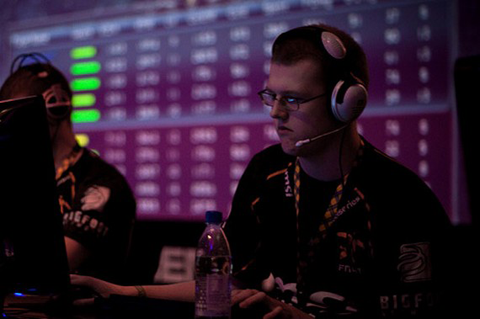 Trixi leaves FnaticMSI for Mousesports.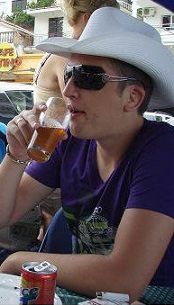 The new mouz captain, twiSta.
Spearheading the team is the team captain twiSta who together with Chinese SingSing and Germany's DeMeNt complete the new lineup of Mousesports.
Team skipper, Visar "twiSta" Zymberi, who was previously seen playing for DruiDz, says on the team's statement box how "extremely excited they are to work with one of the world's oldest and most prestigious eSport organizations out there". He says that ever since they transitioned from Heroes of Newerth to Dota2, he safely states that reaching the top will no longer be a problem for them.
- "I hope you guys are ready to see a whole new level of play cause we are back to the game that we all love and we will make sure to provide you with a lot of entertainment," says twiSta.
Taking the reins as the head coordinator for the Dota2 team is their already StarCraft 2 responsible Florian "PaisY" Schmedes. On the team's page, he says that while it took some time to make a find and fix all negotiations, their patience was rewarded.
- "The former team EBIN fits very well to what we were looking for and it consists of experienced players who know each other for a long time," said PaisY. He added, "I am full of confidence for our first upcoming challenge at the DOTA2 Star Challenge in Kiev coming up this week."
Mousesports.DOTA2
Visar "twiSta" Zymberi
Antti Sakari "Rexi" Saarenpää
WehSing "WehSing" Yuen
Mirsad "DeMeNt" Djokovic
Kalle "Trixi" Saarinen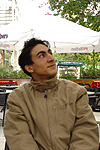 Mousesports CEO believes DOTA2 will be a core title in 2012.
Q: I remember mouz once said they are so disappointed about the DotA scene that they will never again jump on this train. What made you change your mind and when did it become clear that a DOTA2 team will be an asset to your business?
A: We've never said we would quit on DotA entirely. We were extremely disappointed about our last DotA venture, since we had one of the hottest DotA teams back than, which wasn't able to perform at its best because of some issues between players and unprofessional behavior. As you might now, mousesports is always striving for a stable, professional and successful roster, trying to work with players for years and even decades.
We've always taken a closer look at the MOBA genre, trying to find the perfect moment to step in and give those other franchises a challenging time.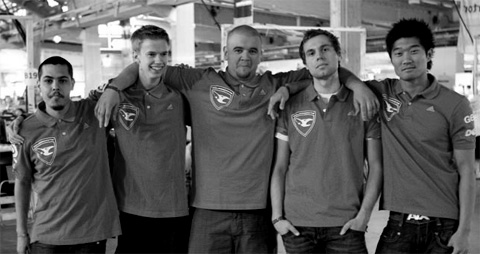 Mousesports DotA in 2008.
Q: Do you treat your DOTA2 team as a core team that will travel a lot or will you start things more slowly and focus on online appearances before you open your purse to spend serious money for the travel costs?
A: The team will compete at the very next event , travelling to Kiev in the next days. Of course we would love to see our DOTA2 team competing in those major tournaments. We don't differ between core / professional and amateur teams in mousesports, all teams are treated equal. At the moment, StarCraft II and Counter-Strike are the main titles as far as tournaments go, but we're sure DOTA2 will make its way rather fast, becoming another core title at gaming events in 2012.
Q: A DOTA2 division will consume a lot of energy and money. Will your other division have to suffer from adding this new game to your ranks? Rumors say that some of your CS players are not enjoying CS:GO as much as it would be needed to compete on a world-class level. Probably DOTA2 is meant to be a substitute?
A: Absolutely not, DOTA2 will not affect the other mousesports teams at all, despite the fact, that some CS players might not be into practicing that much, because they love this game. Also any CS rumours are absurd, since we haven't got any CS:GO keys from Valve as of yet. Hint, Valve, hint!
Q: As already mentioned before, DOTA2 as a 5 vs 5 game will be a huge burden in your budget plannings. Did you talk to your current sponsors to provide you more financial support or are you going to bring in additional partners to cover these expenses?
A: Who says, we can't cover it with our current sponsors GeIL, MEDION, Intel, Razer and Sansibar? Signing a team without the financial assets to convert our goals doesn't make much sense for mousesports. But of course we are always looking for new sponsors to support our players and us in any way, but that's not DOTA2 related, that's pretty much business as usual for all major gaming franchises.
Q: By the looks of it you prefer DOTA2 over League of Legends, even though it's still in beta and to stay fair it's a little tough to predict if DOTA2 will have the massive impact we all are waiting for. What made you decide this way? (Any negative experience with LoL players e.g.?)
A: We were close to sign some big names in League of Legends several times in the past. What made us step back in the very last second was our experience with the original DotA that had tons of players, having fun with the game, while coming from different genres like Counter-Strike, WarCraft or Racing/sports games. We're aware of the fact, that League of Legends is currently massively ahead of DOTA2, if you count stream viewers for example, but those aren't everything. We've been playing Counter-Strike since our foundation back in 2002 and most of us have been in touch with it from the very early beta days in 1999. Valve constantly updated their games, whether it's the original CS or CS: Source and they will do the same with DOTA2 – for years. We believe in Valve and especially Ice Frog in creating a great, competitive game which will still be fun to play for everyone. We do think both games (DOTA2 and LoL) can be played competively at events, as it would be a big achievement for the MOBA genre in general to have two big titles being played.
Q: Right now the European scene is dominated by Na'Vi who seem to be unstoppable if they attend a tournament. Is it a goal for your team to bring them down to the ground any time soon or do you feel like your players still need to step up their game?
A: Despite the fact our players originally come from DotA, they've competed in Heroes of Newerth in different teams lately, so they might need some practice time to step up to Na'Vi who are in practice for months now. But since all of our players are highly professional and competed at the top level in HoN they know which work needs to be done in order to accomplish their goals.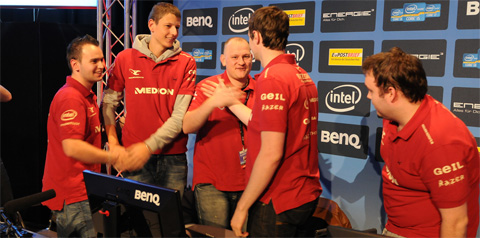 Mousesports Counter-Strike team just having won the seventeenth ESL Pro Series.
Q: Mousesports has a tradition to be some kind of German-Elite team. What made you decide to pick up a non-German team? Do you feel like the pool of talent is not satisfying or maybe that German players are not stable enough when it comes to performance over time?
A: We've started as a German CS team back in 2002, but already our WarCraft III division had several international players. Until now, we are following our German CS tradition but other teams like the StarCraft 2 division are mostly driven by international players. For our DOTA2 team we didn't have any local restrictions, we have been looking for a competitive, professional and stable team.
Q: The kick off for DOTA2 was exciting with tournaments like "The International" setting the bar of prize galore high and online competitions like "The Defense" following up with serious investments. Do you already have concrete plans for 2012, or will you wait and see what's coming then and decide from event to event which ones you will attend?
A: We will see, what tournaments the major organizations have in stock for us. If it seems like a cool competition, you can count us in.
Q: As you will agree, DotA teams are known to be a complex thing to handle if you want to push their talents to the limit. Who's going to take care of all the business around the game itself?
A: Since we haven't really looked for a decorated DotA coordinator, that's why Florian "PaisY" Schmedes who's currently one of our SC2 coordinators will take care of the team management as our DOTA2 head coordinator. He joined mousesports this year and we are very satisfied with his work, so are the players.
Q: Streaming became popular with StarCraft II and by the looks of it it feels like it's crucial for a successful brand like mouz to represent yourself and your partners properly. Will we be able to enjoy streams on a regular basis and will your players comment on their own game like e.g. White-Ra does regularly?
A: We have started to roll some shows at mousesports TV (www.mousesports.tv) with James "Kaelaris" Carrol, also our SC2 players are streaming by times. We do enjoy these new possibilities in gaming and are planning some improvements in 2012. You might have seen an episode of "mouz Trap!" which features a professional player analyzing his last replays live on stream and we would love to do the same in DOTA2: generating (video) content that's not standard player livestreaming stuff, but more likely interesting, analytical shows that you can enjoy watching.
But in order to produce it, we would need help of DotA experts that would like to join our staff as a commentator or news writer for example. We're always happy for applications!

Links
Mousesports.com
- Statements