VIDEO Interview: Immortality talks about DK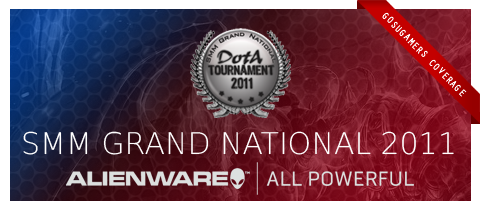 Team Immortality talks to us about their game versus DK.
We catch up with nDrakan, team captain form team Immortality to talk about their close game with DK. For a quick recap, Immortality were playing against DK in their round one match up. The team was poised to win the game taking out DK's top rax and still having their tier 3 towers along with mid tier 2 tower in tact.
A PC fault caused one player to DC, so the marshall decided the game had to remade. Team Immortality lost in the remade game albeit with a kill score of 26-29.
In the interview we picked their brains on how they managed to hold DK off so well and why they lost in the ensuing game.