Day 2: DK to meet PanDa in Grand Finals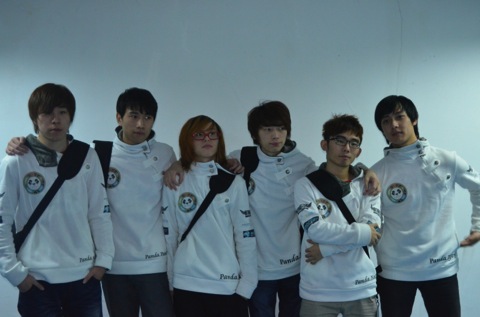 Day 2 of the World DotA Championships in Wuhan, China drew to a close. At the end of the day, only two teams remained standing. PanDa will face DK in the grand finals whereas Nirvana China will face iG.Y in the third place matches.
---
DK
DK 2-1
Na`Vi

DK 2-0
iG.Y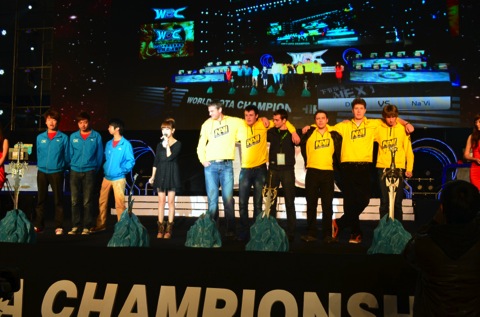 The first hurdle DK would face on road to the grand finals were the Ukrainians Na`Vi. The first game went in favour of DK on the back of anook BurNing's Nerubian Weaver and LongDD's Lycanthrope. XBOCT's Faceless Void was powerless to stop the dual core line-up of DK and the Chinese managed to storm the high-ground with relative ease.
Game two was a different story as Na`Vi pulled out Dendi's signature hero Pudge with their last pick. The threat of being hooked by pudge seemed to throw DK off their rhythm and gave space for XBOCT's Anti-mage and Light's Broodmother to farm up their items. A few crucial hooks drew cheers from the audience as they started to throw their support behind the Ukrainians. Eventually the farm for Brood and Anti-mage was too much for DK to take and Na`Vi levelled up the scores.
Game 3 could be summed up in a few words: an absolute masterclass in farming by BurNing. A 15 minute radiance and phase boots as compared to XBOCT's Anti-mage did not bode well. Dendi's pudge was also not able to achieve the desired results as DK laned Weaver in mid against pudge, rendering his hooks next to useless. In the mean time BurNing took tower after tower with his Bear, racking up massive amounts of gold. DK took the raxes and Na`Vi called GG.
In their next match DK would meet iG.Y, who overcame EG to reach the semis. It was a hotly conteseted affair with both teams extremely agitated, and with good reason too with a place in the finals on the line. DK would eventually truimph and proceed to the final, seeking their 4th consecutive championship title in a row.
ChuaN vs DK
PanDa
PanDa 2-0
WE

PanDA 2-0
Nv.cn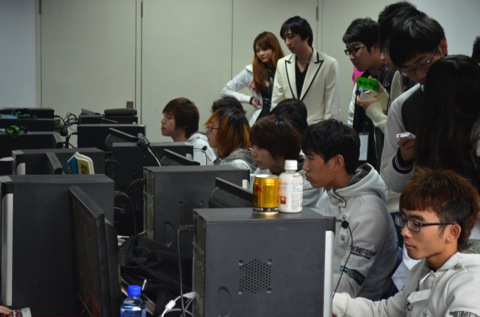 DK will meet PanDa in the finals after the latter beat both WE and Nirvana.cn without dropping a game. Considered outsiders by many before the event, Hao, Nada and company must have surprised many with their performances, making it all the way to the finals on the back of impressive shows of sill and dexterity. PanDa have certainly proved their doubters wrong, also beating American / European team EG in the groupstages on road to their final berth. The icing on the cake must have been that exciting 2 games against defending champions Nirvana.cn, who entered that semi final match high on confidence after convincingly overcoming iG.Z
Other Results
iG.Y 2-0
EvilGeniuses

Nv.cn 2-0
iG.Z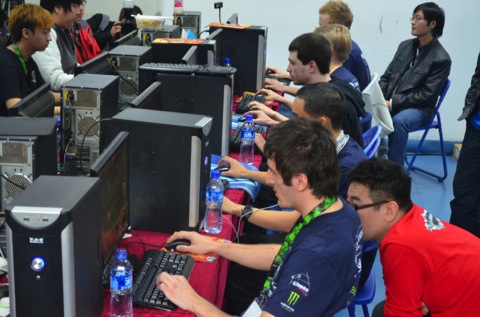 EG playing against iG.Y
EG saw their run in WDC come to an end at the hands of iG.Y, with ChuaN particularly impressive while in the other quarter final Nirvana would beat iG.Z, with KingJ's superb Puck play. They would both however be beaten in the semis by DK and PanDa respectively.
---
Tomorrows Matches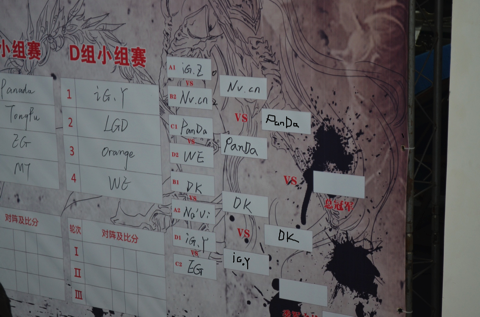 iG.Y face off against Nv.cn in the 3rd / 4th placing match and DK will play PanDa to crown the overal champion of the World DotA Championships 2011, can Hao and co pull off yet another upset? Or will DK romp to their 4th consecutive LAN championships? Only time will tell, in the mean time, check out pictures from day 2
here
.