IdrA and SeleCT complete the ASUS ROG line-up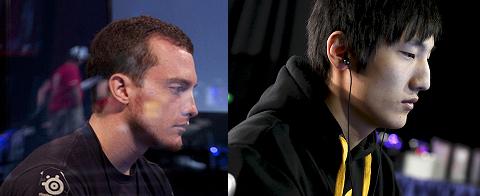 Photos by: Riot_Style, MLG
The ASUS ROG Stars Invite tournament which is to kick off on November 4th now has its full player list. Greg "Idra" Fields and Kyung Hyun "SeleCT Ryoo join the party for the $10,000 prize pool.
Idra and SeleCT have been leading representatives of their races since the dawn of StarCraft 2 and having them in the ASUS Stars Invite really lifts the profile of the tournament up a notch. Both players enter the line-up with very recent gold medals in their account (Idra's IEM Guangzhou and SeleCT's NA Battle.net Invitational) and are in possibly the best forms they have been in a while.
| | | | |
| --- | --- | --- | --- |
| Elfi | MC | WhiteRa | Idra |
| Ret | Dimaga | SeleCT | Sjow |
All eight players will fly to Helsinki, Finland in the first weekend of November to battle for the $10,000 prize pool, the winner taking $6,000.
Links
TeamLiquid.net
- Source