Razer picks up LGD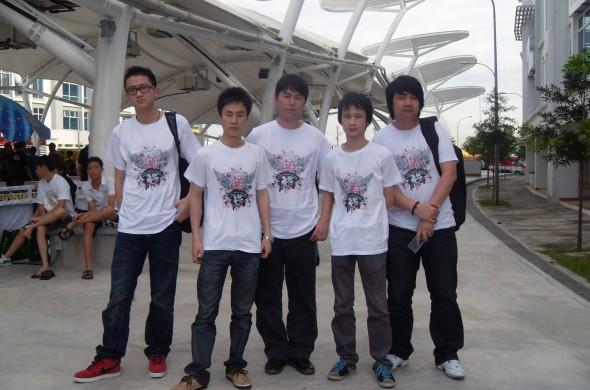 ZSMJ with the early 2011 lineup.
A team with a long and controversial sponsorship history, LGD started out as 2009's For The Dream (FTD) and made headlines when they took first place at SMM '09. Razer has recently announced that they will step in to join forces with legendary Chinese team LGD - a merger of LGD gaming, a food company, and Razer, arguably the world's most prominent gaming brand.
LGD.ZSMJ
"Dota in China is huge but it's still a developing scene so we're honored Razer has decided to support us. With Razer now behind us we feel more confident about our future and we promise not to disappoint."
The only original member from LGD's 2009 lineup which took the SMM title, ZSMJ has been the loyal player behind LGD's dominance in the early half of 2010 and 2011. Whether their current reformed roster will pay off remains too early to tell, but the team has certainly been revitalized with the addition of Razer and will play under a new spirit at WDC.
Robert Krakoff
, President of Razer USA
"China teams are a growing force in the MOBA scene, and under the leadership of ZSMJ, LGD has become one of the most outstanding [teams]. Their determination to succeed, unwavering focus and discipline are great examples of how a professional gamer should be. With this partnership, we're looking forward to celebrating LGD's successes not only in China, but on the world stage."
It looks like the stars are lining up for LGD this November, and as we seemingly usher in the last two major DotA tournaments in competitive history, one thing remains for sure - LGD will be living and fight for the dream once more.
Links
Razer
- Original Article