"We believe in each other and effort beats talent."
Recently, Indonesian DotA has been taking the backseat in the South East Asian (SEA) DotA scene as traditional powerhouses such as Malaysia and Singapore actively promote theirs. In anticipation of ESTC this weekend, Ritter-ART, Indonesia's representative at the event, sits down with GosuGamers for a brief but insightful interview.
---
Ritter-ART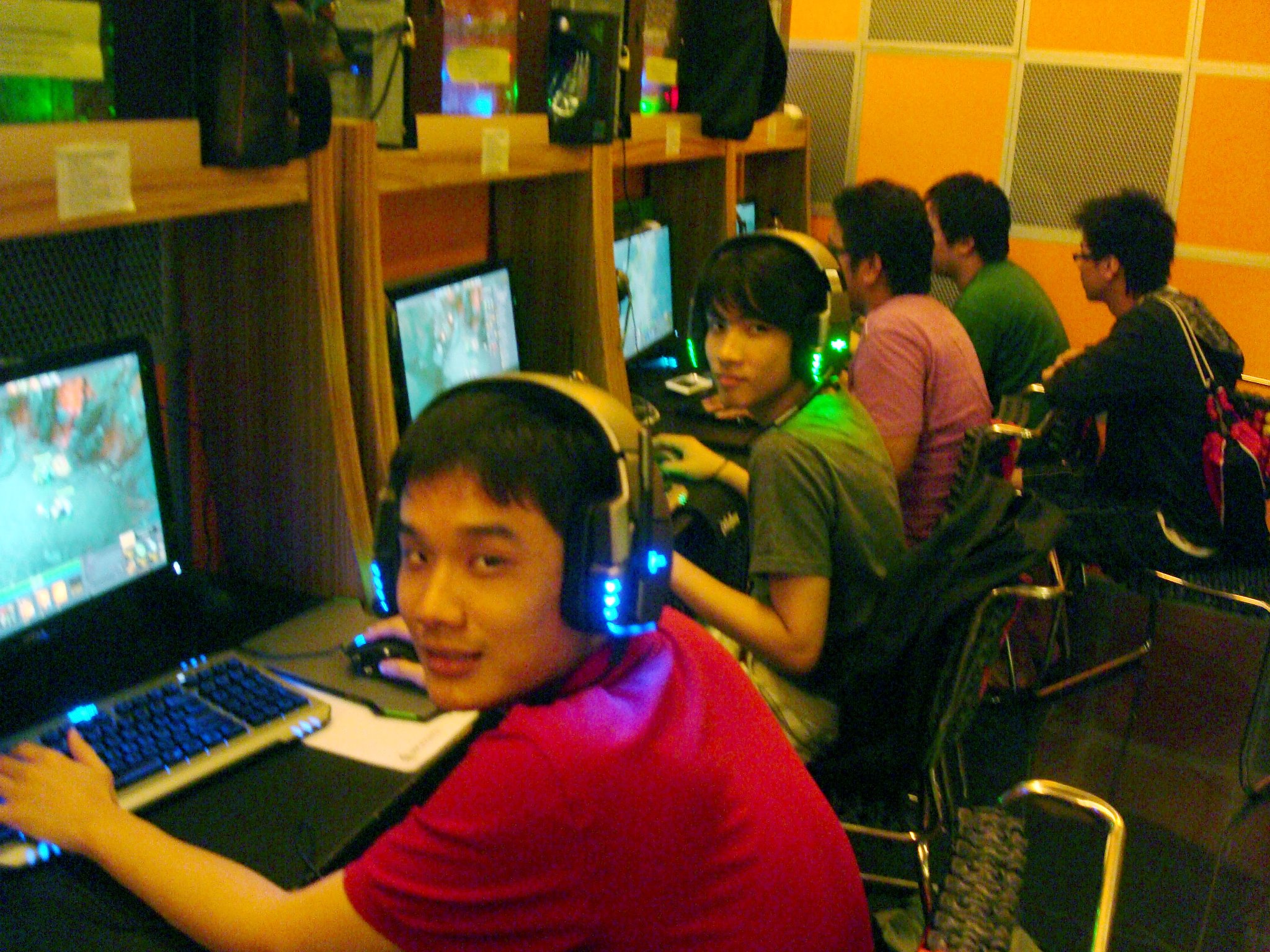 Ritter training at a Cybercafe.
Manager:
Nadya
Roster:

Agustian "PhoeniX" Hwang (Support)

Henry "Suzy<3" (All-rounder)

Kaleb "Vahnzz" Mustamu (Hard Carry)

Willy "LMFAO" Wijaya (All-rounder

Christian "Vzard" S. (Ganker)

*Speaking up on behalf of the team is their manager, Nadya.
Tell us abit about the team. How did the players come together and what is their biggest achievement to date?
-"Well firstly, our team was formed in October 2010 and we have won some local tournaments in Indonesia. During that time, the roster changed - we managed to find players from some other teams and merged them under Rtr-Art. The current roster is about 3 months old.

I guess our biggest achievement is 3rd place in ESWC Indonesia 2011 which took place in July this year. In Indonesia, the scale of tournaments isn't as large. For example, in one year, there will only be two big tournaments which are ESWC and WCG."
"
We believe in each other and effort beats talent."
As the manager, how would you describe your team in less than ten words?
-"We believe in each other and effort beats talent."


How is Indonesian dota at the moment? which are the teams that are doing well?
-"I think DotA teams in Indonesia nowadays prefer winning prize money rather than earn the experience of beating professional players - that's why there are team restrictions to many open tournaments. So in a sense, they prefer to participate in 'rookie' tournaments."

Are there any heroes that are top picks/bans in your country?
-"Spectre and Earthshaker."

In your opinion, which are the strongest SEA teams at the moment and why?
-"MYM.sg, because they are basically the reformation of Scythe who were second runner's up at The International Dota 2 competition."

How have your team's preparations for the event been like?
-"They train more than 5 hours a day since they came together. We also watched some replays of the teams which are participating in this event."
"
This is our first time participating in an international DotA competition."
How familiar are you with the other participating teams then? Have you trained with any of them?
-"Yes, we have trained with G7. We're not really familiar with the others though since this is our first time participating in an international DotA competition."


Oh, so what are you aiming to achieve at this event?
-"Every team wants to get first place, and so do we."

Are there teams or players you are looking forward to meet in Thailand?
-"MYM.sg, PMS and Eve. *grins*"

How about the Thai girl teams?
-"Are there? I only know of PMS and Eve, heh."

Lastly, what are your thoughts on dota 2? Do you think it will be more popular than Dota when its released in your country?
-"Yes, it will be more popular than DotA. We are really enthusiastic about getting to play Dota 2. We don't know when it will be officially released in Indonesia, but at least today we got the beta at our Ritter cybercafe."

Thanks. Do you have any shoutouts?
-"Thanks to Techno solution for supporting us!"