820 announces his retirement from DotA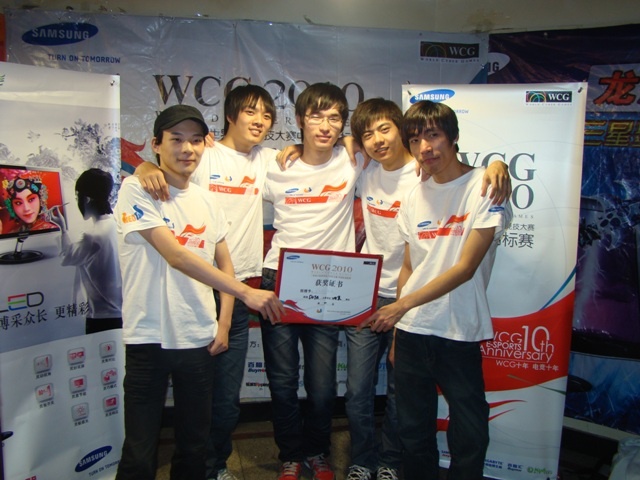 820 with 2010's most successful team, EHOME
Some might have predicted that Zou "820" Yi Tian was leaving. In fact, he already had this notion last December after EHOME took gold at SMM, but later he decided to carry on. It seems the bout of rumors this time are true - the club has announced his retirement, and 820 will leave us for good.

A celebrated captain and a talented player, 820 has been in the scene for more than three years. His history is illustrious (see related news) and his impact on the scene will surely be felt. Joining EHOME in '08, he was part of 2010's dream team and took his mates to victory. After four whole years, he has come to his end.

Some messages from his friends over the years:
Fly:
-"820's retirement is indeed saddening to hear. In the early days when I wasn't playing DotA, I already knew of 820 being China's top carry, and played an invincible Shadowfiend. When I joined EHOME, 820 took the support role and put up an elegant performance with Vengeful Spirit and Crystal Maiden.

He has given me and his fans all sorts of wonderful memories, and with him leaving the scene today, I wish that he will take this wonderful experience to his future endeavors. I trust that nothing will ever bring him down, and I wish him a safe trip in life."

Haitao:
-"820's retirement spells the end of an era. Even though he is retired, I hope he will never forget his fans and friends out there - I wish him a successful future!"

Sky:
-"Even though I have heard of 820 as a player, I never really came into contact with him. But after we met last year at an event, he was, in my opinion, more modest, polite and cool than I had ever imagined. I feel really regretful that he is taking a complete break from DotA! I hope life treats him kind after his retirement, and all goes well. Best of luck!"

| | | |
| --- | --- | --- |
| Year | Title | Placing |
| 2008 | SMM Grand National DotA Tournament | 1st |
| 2009 | SMM Grand National DotA Tournament | 3rd |
| 2009 | Alienware DotA League | 4th |
| 2010 | Electronic Sports World Championship | 1st |
| 2010 | Intel Extreme Masters | 1st |
| 2010 | National ESports Open | 1st |
| 2010 | Electronic Sports Thailand Championship | 2nd |
| 2010 | TopGamer | 1st |
| 2010 | Road Of The King | 1st |
| 2010 | SMM Grand National DotA Tournament | 1st |
| 2011 | World Gamemaster Tournament | 1st |
| 2011 | DotA Master Tournament | 2nd |
| 2011 | Starswar 6 | 2nd |
Links
Replays.net
- Original Article