830 interviewed on his birthday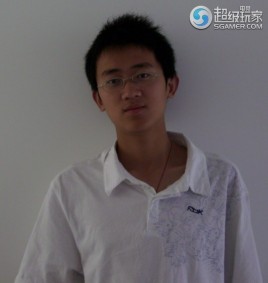 The 30th of August is 830's 23rd birthday. Loved by many, the former LGD star had an early break in DotA. Since his time at XFY, he has been with teams such as Deity, LGD and is now playing under the Invictus Gaming organisation.

SGamer presents a birthday special - an interview with the man himself as he is celebrating yet another successful year in DotA. The interview was selectively translated.

What arrangements did you make to celebrate your birthday?
-"Well, I don't have plans at the moment. I will have to accompany Ch to Tianjin on my birthday to take care of some business, and perhaps afterwards I will hook up with a couple of friends for a meal and some booze."

This must be the first birthday you are celebrating since you became a professional player. How is it different from when you were still studying?
-"There's not much of a difference to be honest. I normally spend my birthdays eating at home with my family."

Was there a year which left a lasting impression on you?
-"Nope, my birthdays all went as per normal, so there is nothing which I especially remember."

What are some of the presents you have been keeping?
-"There are some cards which I have been preserving, yeah. I don't store them for too long - I guess because cards get withered by time pretty easily."

Making wishes, blowing out candles and cutting cakes are all staples of birthday celebrations. What would your wish be for this year?
-"Talking about candles, I have never really blown one out yet. I guess my wish would be earning an international title for myself."

Wait.. so do birthdays mean anything to you?
-"I don't have anything special attached to a particular day - to me, it's just one day out of 365."

Were you very playful as a child?
-"Yes and no, I could still control myself."

So why do you like playing games so much?
-"There's only one reason - I can do it from home!"

What is the first game you came into contact with?
-"My earliest recollection of playing a game would have to be Starcraft."

Which game had the biggest attraction?
-"Well, apparently, it's Warcraft 3."

How was it like when you started playing DotA?
-"When I started DotA, I only knew how to play two heroes. I remember winning GL and later the CDL championships with HTML, but the rest is really hazy for me."

For someone addicted to computer games, it would mean spending hours at LAN cafes. How did you plan your allowance?
-"Distribution was simple - between drinks and Internet, I wasted my allowance on both!"

What would happen if you ran out of money?
-"For most of the time, it wouldn't happen. But if it did, I would spend my time play soccer with my friends or stoning at home with a book."

Have you ever skipped classes to use a computer?
-"That's needless to say, the answer is yes, of course."

What was the most rebellious thing you did in your life?
-"Getting a tatto."

As a student, what were your favorite subjects? And if you had to sit through 45 minutes of a subject you did not like, what would you do in your desk? For example, daydream, read comics, listen to songs, etc.
-"I guess my favorite subject would be Math, and yes, I have done all the things you mentioned, as well as those you did not."

What is your proudest achievement to date?
-"Playing in G-League with Deity, where my Dark Seer with a full build 'rescued' the world."

Have you ever thought of giving up? How did you then talk yourself out of it?
-"That notion has never crossed my mind, but if it did I guess it would be because I'm not interested or feel inadequate."

The stage is set for 830 and his team. 830 will face his old teammate ZSMJ in HFGL. Click here to place your bets.
Links
SGamer
- Original Article