2009 to shine more?
Not many missed the news of his engagement with the newly built up World Elite DotA division. In response to a fan's mention, the world famous captain and strategist 2009 shed light on a few details regarding his new position.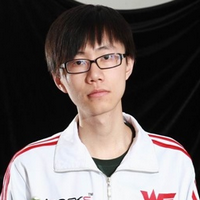 As previously announced, the division's aim is not to hire established players from other teams, but rather to develop young talents with only little perspective. A move that, despite being hard to execute, may come in handy, as contracted players are usually harder to get. A video with 2009's comentary, which shows an undeveloped formation of
WE
playing, can be viewed at the link section below.
The Sports Director also let know that a comeback to competetive DotA is not impossible. As these latest press releases show, the aims of 2009 and WE are set high; wether the project will be successful or not, remains to be seen. The DotA season in China is about to start again, after the new year celebrations, hence we are about to see soon, what Team
WE
is made of.

Links
youku.com
- WE training session featuring 2009
dota.sgamer.com
- Source (Chinese)