Updates from KuroKy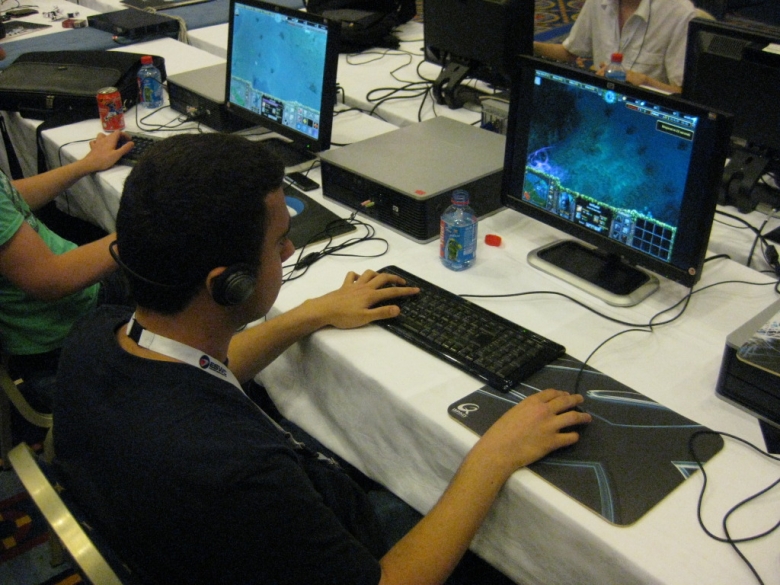 Kuroky heading towards the throne at ESWC 2010, Paris
Nirvanasports.net managed to get several answers out of the
17-year-old German Shooting Star!
In an interview from 26 July, Kuro Salehi "KuroKy" Takashomi confirmed that Puppey and himself will return to
Nirvana-GiGa-international
. Next to his opinion the long awaited new version 6.68, he furthermore shares his thoughts on the upcoming Event scenery, recapitulates the Electronic Sports World Cup and tells us why Squee Spleen and Spoon might have good prospects in the competitive DotA future. Parts of the interview are available below; for the complete interview, check out the Link at the bottom!

"You have had your ups and downs since KS.int broke down, are you hoping for a more stable play in the future?
-"My aim is to be the best player in the world, that's all. I will continue playing till I achieve my goal."

I can see that you're wearing the Nirvana tag again, are you joining them?
"It feels good to reunite, I'm confident our team will work out better this time."

There's coming more and more events for DotA, and big private sponsors (LOST being the latest) - do you think the good growth will continue?
-"The truth is, that the DotA tours didn't even start. when IceFrog's project is finished, I'm confident we will see about 10 times more tournaments, more organized and more trustful organizations and lastly more professional teams in the scene. So yes, i think the game keeps growing."

KuroKy, you stated a long time ago that Techies has a huge unseen power, do you still believe that?
-"Yes, I do. The game revolves too much about laning phase at the moment, if the game will focus less on lanes other heroes will be more viable, and techies is a weak laner at the moment."
Links
Nirvanasports.net
- Full Interview