Sign up for the SteelSeries HoN World Cup qualifiers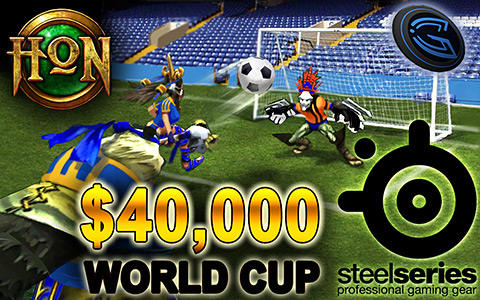 We have now opened registration for the SteelSeries HoN World Cup! Sign up today by registering your team in the appropriate region qualifier.
We are proud to announce that the registration period for the SteelSeries HoN World Cup has begun. We will be taking in an unlimited amount of teams for each region with the exception of the Southeast Asia Qualifier. The registration period will end on
June 8, 23:59
.
Teams can determine their region based on the lowest latency HoN servers for their players from each region's recommended server list.
Click on the appropriate region Qualifier banner below
to sign up your team for the HoN World Cup.
Team Rosters:

Recommended HoN Servers
: GER, NL, EU, FR, UK

Recommended HoN Servers
: NL, FR, EU, USE, USS, South Africa

Recommended HoN Servers
: USS, USC, USE, USW

Recommended HoN Servers
: USW, JPN, USS, USC

The Southeast Asia region consists of Singapore, Malaysia, Vietnam, and the Philippines.
Registration for the Southeast Asia Qualifier will be on a first-come, first-serve basis with a limit of 128 teams (5 team members max)
. Southeast Asia teams should register by posting their GosuGamers account names & each player's respective Garena account.
We will be receiving and distributing Closed Beta keys from Garena to those 128 teams so they can compete in the tournament once registration closes. The SEA teams that qualify and proceed on to the group stage will be allowed access to a special International Tournament server so they can continue to compete against the other international teams in the HoN World Cup.
Tournament Structure:
Qualifiers:
A select number of top teams from each Regional Qualifier will be admitted to the Group Stage of 64. The # of advancing teams from each region will depend on the proportion of registered teams that belong to that region and will be determined once registration ends.
Group Stage:
The 64 qualified teams will battle it out in 16 groups consisting of 4 teams each with a Bo1 format, and the top 2 teams of each group will advance to the Playoffs.
Playoffs:
The playoffs will be played in a double-elimination tournament bracket:
Playoffs Winner Bracket – Bo3 for all rounds
Playoffs Loser Bracket – Bo1 for the 1st 2 rounds, Bo3 for all rounds thereafter
Playoffs Grand Finals – Bo5, WB team starts up 1-0
Tournament Prizes: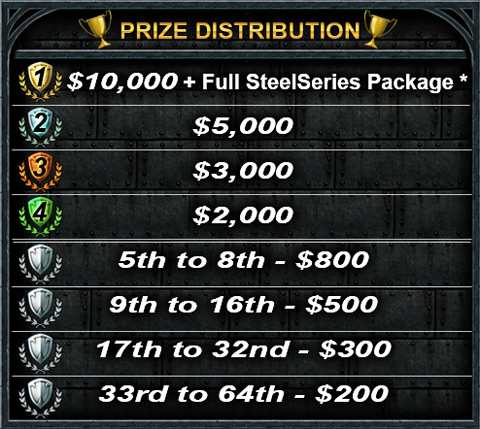 * = (Player Choice of Headset, Keyboard, Mouse and Mousepad)
The 1st place team of each Regional Qualifier will win
5 SteelSeries Siberia v2 Headsets
.
Tournament Rules: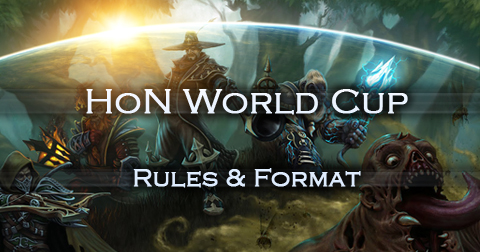 For any inquiries, do not hesitate to send an email to
[email protected]
.

Links
GosuGamers.net
- Original announcement